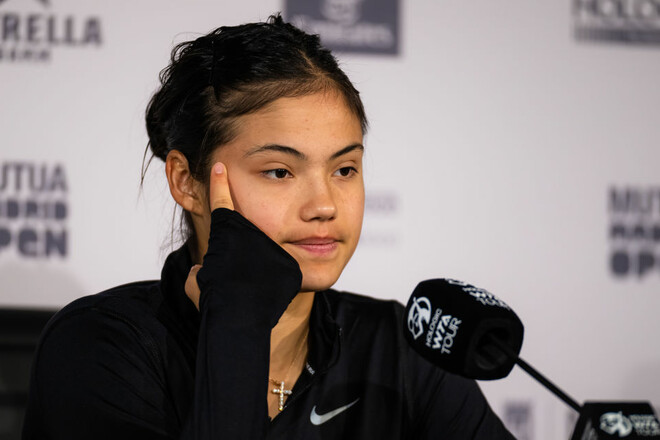 US Open champion Emma Raducanu commented on the defeat of Angelina Kalinina in the third round match of the WTA 1000 clay tournament in Madrid.


"I would have given myself a 5% chance of winning this match, and the fact that it almost happened, I think, was a positive thing. To be honest, during the week I had some back problems. And all these matches at this level are simply exhausting.


I think it's good that I feel like I'm going through this and my body is building with every match I play.


I feel pretty positive. Most of the time I just overload, and then two or three days of complete rest, and I'm good to start training again.


Hopefully now the plan is to continue going to Rome," Radukanu said.