Russian players in Cloud9 Dmitry sh1ro Sokolov and Timofey interz Yakushin got into a scandal.
Valve has released stickers dedicated to PGL Major Antwerp 2022. The sh1ro and interz stickers had the letter Z highlighted, which in the modern world has become a symbol of the war of conquest unleashed by Russia.

Cybersportsmen were criticized by industry representatives Ivan Johnta Shevtsov and Alexander petr1k Petrik.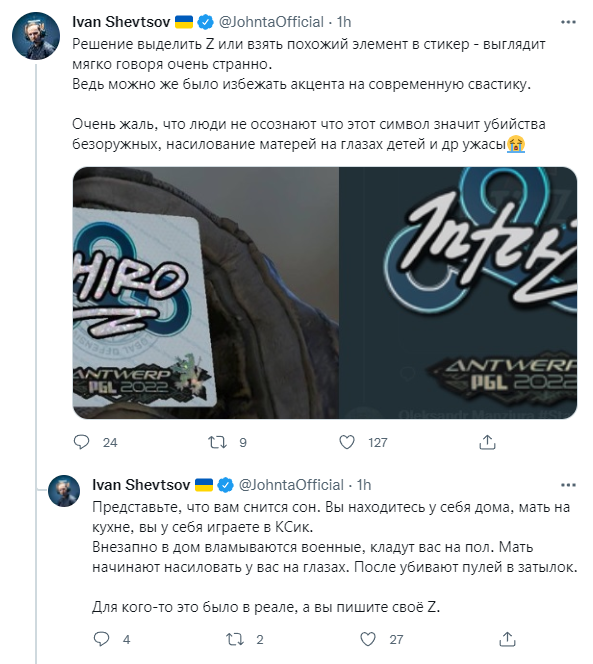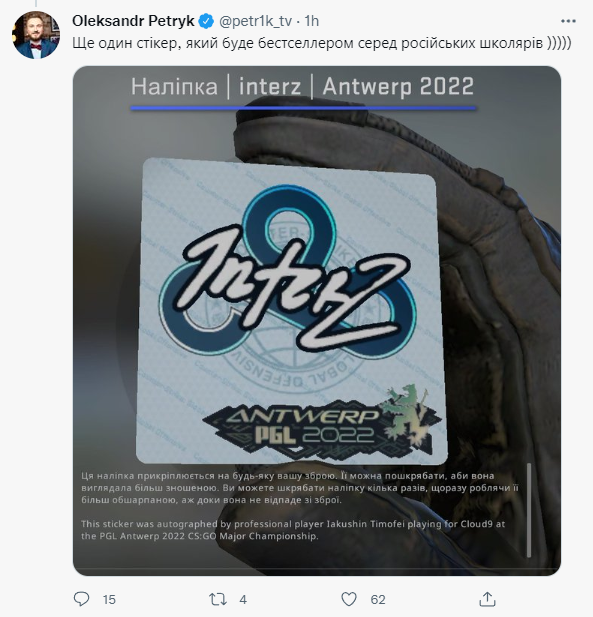 Earlier, for a similar symbol drawn by Ivan Pure Moskalenko on the mini-map in Dota 2, the Virtus.pro roster was disqualified from Dota Pro Circuit 2021/2022 for the CIS. Subsequently, the Russian club terminated the contract with the cybersportsman.