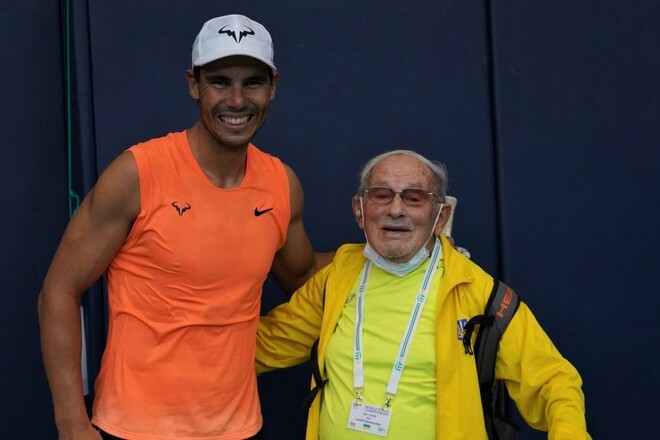 98-year-old Ukrainian tennis player Leonid Stanislavsky after two months of the war, he left Kharkov to participate in the World Championship for veterans (65 years and older), which was held in Palm Beach (Florida).


"Now is a terrible time in Ukraine, because there is a war going on. I am here alone and it is very important for me to represent Ukraine at this moment. It is a great honor for me to now play tennis in the USA and represent Ukraine. A day ago I met two Ukrainian friends named Katya and Alistair and they gave me a Ukrainian flag. I felt that Ukraine has become closer.


Tennis is my life. When I was younger, I didn't imagine that tennis would play a big role in my life. But now I feel it all the time. I couldn't live without tennis.


I enjoyed playing with an American who is eight years younger than me and he made me feel stronger. It's not easy for me to be here. Don't forget my age, I'm 98, but I tried to be strong," Stanislavsky said.


Note that in Palm Beach, Stanislavsky took part in the 90+ category and lost in the first round to the American George McCabe with a score of 1-6, 1-6.