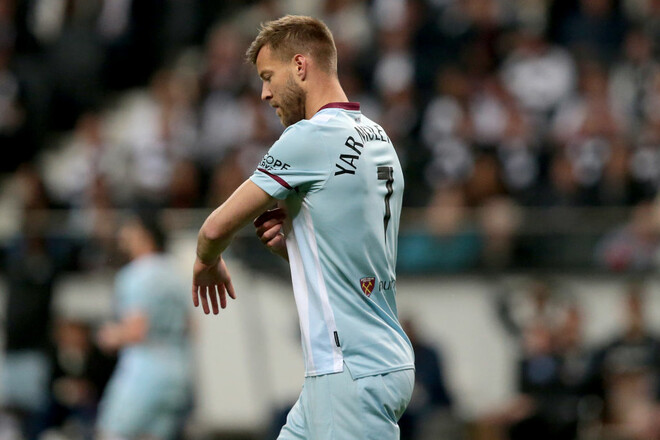 We invite you to familiarize yourself with a selection of the main news and materials on Sport.ua for Thursday, May 5.
1. Liverpool – Real: a cold dish and a call of blood. Valery Vasilenko in anticipation of the "crown of the season".
2. Yarmolenko did not help West Ham reach the final of the Europa League, the success of the Rangers. Eintracht Frankfurt and Rangers will play in the Europa League final.
3. Mourinho in the final. The participants of the decisive match of the Conference League have been determined. In the final meeting, the Italian Roma and the Dutch Feyenoord will play.
4. Abramovich fails. What is his role in the negotiations between Ukraine and Russia. The billionaire sought to demonstrate influence outside of Russia in order to protect his empire.
5. PHOTO. Players Dynamo and Dovbik joined the Ukrainian national team. Footballers from Kiev arrived in Slovenia.
6. The fall has stopped. How the Ukrainian national hockey team became the third at the World Cup. The Sport.ua columnist summarizes the results of the performance of the Ukrainian national team at the World Championships.
7. The former Dynamo defender ended his career at 38. Betao decided to say goodbye to professional football.
8. Source: Desna and Mariupol are at risk, Obolon thinks about UPL. How many clubs will survive the war?
9. Lukashenko spoke about the use of nuclear weapons in Ukraine. What is true, the opinion of the tyrant from Belarus has little effect.
10. Shevchenko is not going to buy Pescara. He went to the ophthalmologist. The purpose of the visit of the Ukrainian to Pescara has become known.