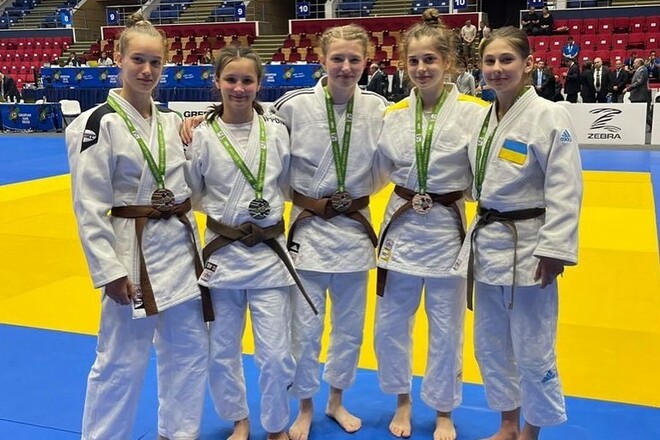 Ukrainian judoists won 5 medals on the first day of competition at the European Cup among cadets in Romanian Bucharest.
In the category up to 44 kg, three of our girls made it to the semi-finals, where they competed for awards among themselves. As a result, Margarita Miroshnichenko won gold, defeating Anastasia Superson in the final. And Maria Begunova, who lost to her compatriot in the semifinals, defeated Romanian Balan in the bronze medal match.
Our girls won two more bronze medals in the category up to 48 kg. Yuliya Shtefanyak and Melania Vodyanna confidently made it to the semi-finals, where, unfortunately, they lost to their rivals. However, our girls won the bronze medal matches.
In the category up to 55 kg, the seventh place was taken by Alexander Martynchuk. On May 8, another 11 Ukrainian cadets will take to the tatami in Bucharest.