Brdo smells like spring. The air blowing from the Slovenian Alps seems fresh and clean, the silence is broken only by the singing of birds and distant church bells. Dmitry Riznyk looks at three perfect fields; right behind him, a small stand is artfully built into a bright grassy mound. The football setting is rarely more idyllic, but for those who work here this week, the beauty is drowned out by the constant, silent, harsh sound.
"I will only find peace again when I return to my country and there is no war there," said Riznyk, one of four goalkeepers at the start of Ukraine's first training session after the Russian invasion. "We are here and my heart is there. We believe in the people who protect us and believe that we will win. When that happens, the fear will go away."
However, Riznyk was ready when it was time to leave. He spent the first four days of the war at his parents' house in Poltava, where he plays for Vorskla, with his wife and newborn son. Leaving them was the hardest test, but on April 30, he joined the national team headquarters on a 20-hour bus journey from Kyiv to their new base.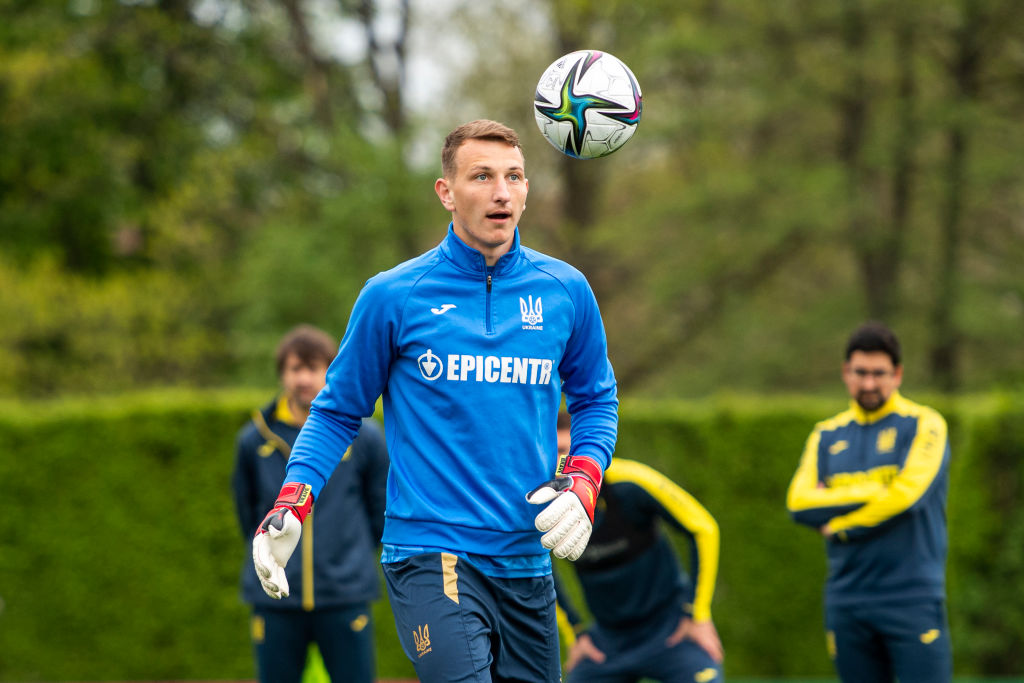 Most of his 22 colleagues represent Dynamo Kyiv and Shakhtar Donetsk; they played charity matches abroad and were able to fly to Slovenia, but Riznyk is an exception. The rest of the Ukrainian clubs have more or less suspended their activities, so he spent almost two months training alone, between trips to the bomb shelter and the haunting howl of sirens, preparing for the performance at the World Cup. "We hope to glorify our country and also that we can bring joy to our people," he says.
If Ukraine beats Scotland in the play-off semi-finals next month, they will face Wales; winning two matches guarantees a trip to Qatar. In a tournament held in the shadows, their presence would be a beam of light. "I don't put pressure on them, it's very difficult," says head coach Alexander Petrakov. "I never expected to work in such conditions."
Petrakov is 64 and thought he had seen everything. Unlike Riznyk, he says that as the bus crossed the Ukraine-Hungary border, a sense of calm enveloped him: there were no huge queues at gas stations due to dwindling fuel supplies, and he felt "the kind of life that I, maybe , forgot".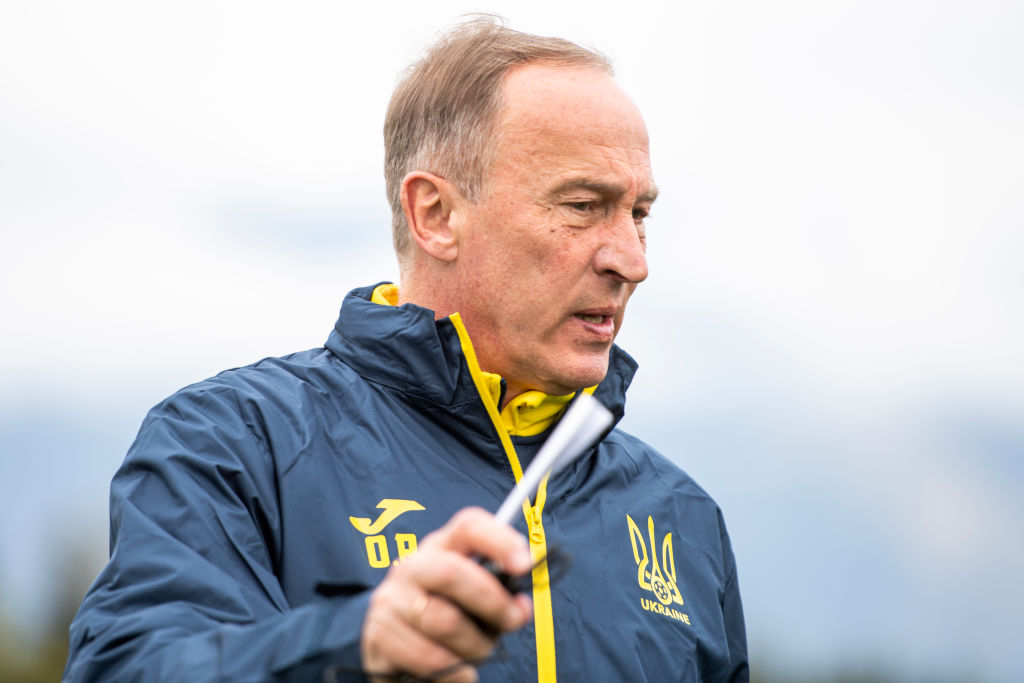 He admits that giving his players some measure of calm while preparing them physically for two intense qualifying matches will be the toughest test of his career. "I try to make jokes, tell them interesting stories from football and life, cheer them up," says the coach.
Petrakov speaks with dry humour, but an hour spent watching the Ukrainian national team practice – in a calm session shortly after the arrival of their Dynamo contingent – ​​confirms his tactility and ease of communication. "It is important to distract the players from bad thoughts, but on the other hand, we all know that people are dying for Ukraine. They should keep this in their minds and hearts as the whole country is waiting for a little bit of happiness. We have to do this together for them."
Petrakov worries that his players can't, as he puts it, give it their all in their friendlies, and knows there's little time to reach a competitive pace. Their foreign players, including Oleksandr Zinchenko and Andriy Yarmolenko, should arrive in better shape, but by the end of May. On Wednesday, Ukraine will play a friendly match against Borussia Mönchengladbach, but will need a couple more rigorous tests before entering the Hampden Park field. Times are tough but they hope to face at least one African team before the end of the month.
Any benefits of football may seem vague at best, while the horror on earth remains so real. So it's startling to hear veteran linebacker Taras Stepanenko, speaking in a pastel-white room overlooking the training facility, explain that the team receives messages every day from soldiers on the front lines. "They have only one demand: 'Please do your best to go to the World Cup,'" he says. "For the country, for them, this is a moment of hope, and it will be like a holiday. That is why we must not only play football as usual; we have to play with our souls, our hearts."
Perhaps this is sport in its purest form: Russia almost made no secret of its intention to wipe Ukrainian culture off the face of the earth, and the football team is one of the clear manifestations of the heart of the country, its craft, its creativity. Playing football in the highest arena is, on the one hand, a demonstration of disobedience, and on the other, an act of preservation and perpetuation.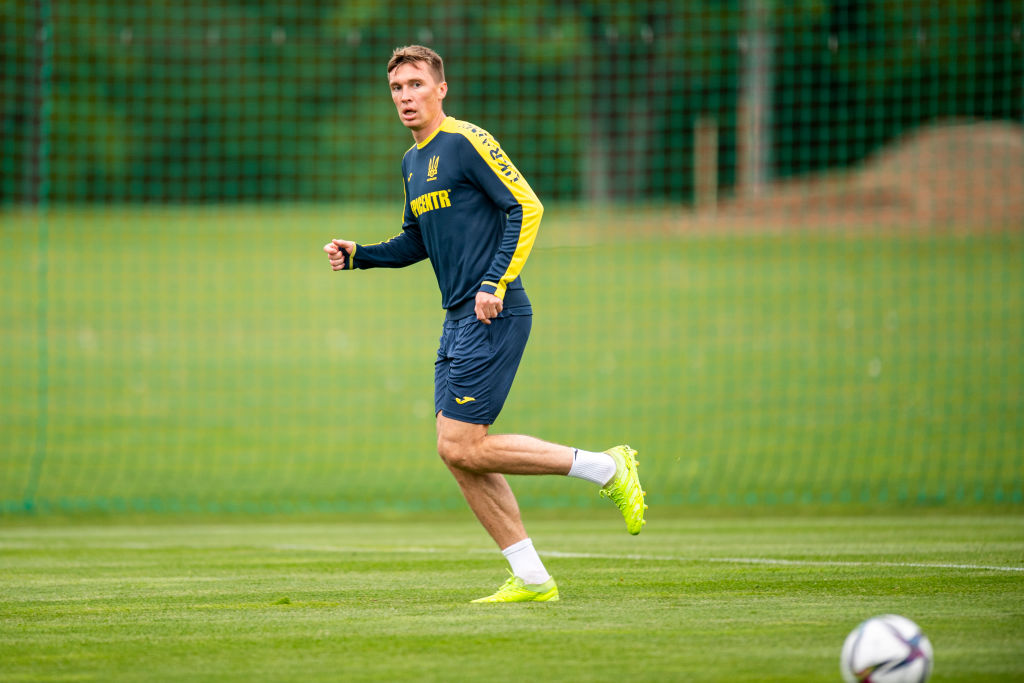 That thought comes up again during a conversation with Sergei Sidorchuk, a Dynamo midfielder who, at 31 and with 47 caps, is another youth veteran. Sidorchuk played in the charity matches of his club, and he has a different image in his head. Before Dynamo played Legia in Warsaw last month, they visited a factory that had been repurposed to house Ukrainian refugees. The players handed out toys and sweets to children who ran away with their mothers or grandparents: one of them was a seven-year-old boy who drew, and Sidorchuk, opening the photo gallery on his phone, shows the image presented to him.
The scene is heartbreaking: the boy's drawing, chillingly bright and alive, depicts burning houses with the Russian flag fluttering above them. "It's hard to see, very hard," says Sidorchuk. "I hope that in the future he will live a normal life and have everything he wants. But I think that a broken or scarred heart will remain." Qualifying for the World Cup can at least inspire happier ways of expressing oneself.
Given the freedom of movement, Ukrainian football players are in a favorable situation. "When you see people who have lost everything, and you have something, it's a very shocking moment," says Sidorchuk, "but Dynamo and Shakhtar players still learned the practical consequences of the Russian invasion.
In the early days of the invasion, he and his family, including his then-pregnant wife, spent two days and two nights under blankets in the car park below their home. They were joined by his national teammates Serhiy Kryvtsov, Andriy Pyatov and Mykola Matvienko. The nearest airport in Zhuliany was bombed, and windows in their apartment flew out from the blast wave. Others have suffered more severely, but when he revisits his archive to show his children sleeping in the open trunk of a car, it becomes clear that everyone here is carrying their own trauma with them. "It's not just a training camp," he says. "Now everything is different. It's a very heavy feeling."
Behind the professionalism and methodical description of his experience as a traveling group from Ukraine, there is also raw anger. Petrakov expresses this most strongly: perhaps he feels more confident than everyone else. He wants Russia to be punished more severely in a sporting sense, in addition to suspension from the World Cup and a seasonal ban from participation in European competitions.
"They should be suspended for at least five years," he says. "They should pay for their support of Putin. They kill our women, our children, they destroy our cities, so they have no right to compete in sports. If we do not stop their aggression, they will come to other parts of Europe. It's not a peaceful nation, so in sports they have to pay for it."
Riznyk talks about the help that his Vorskla comrades, who have now returned to group training, are providing to hospitals and refugees as volunteers; Sydorchuk describes how his parents and relatives in Zaporozhye, the first relatively safe place for those who managed to escape from Mariupol, fed the new arrivals. The energy and love spent to keep life in all corners of the country is beyond comprehension.
"We are all united in this," Sidorchuk says. "If you are a journalist, do your journalistic work. If you are a football player, play football for your country. If you are an ordinary worker, you can work. Because we have a professional army, we have military volunteers who can fight. But we are all together, and this is very important."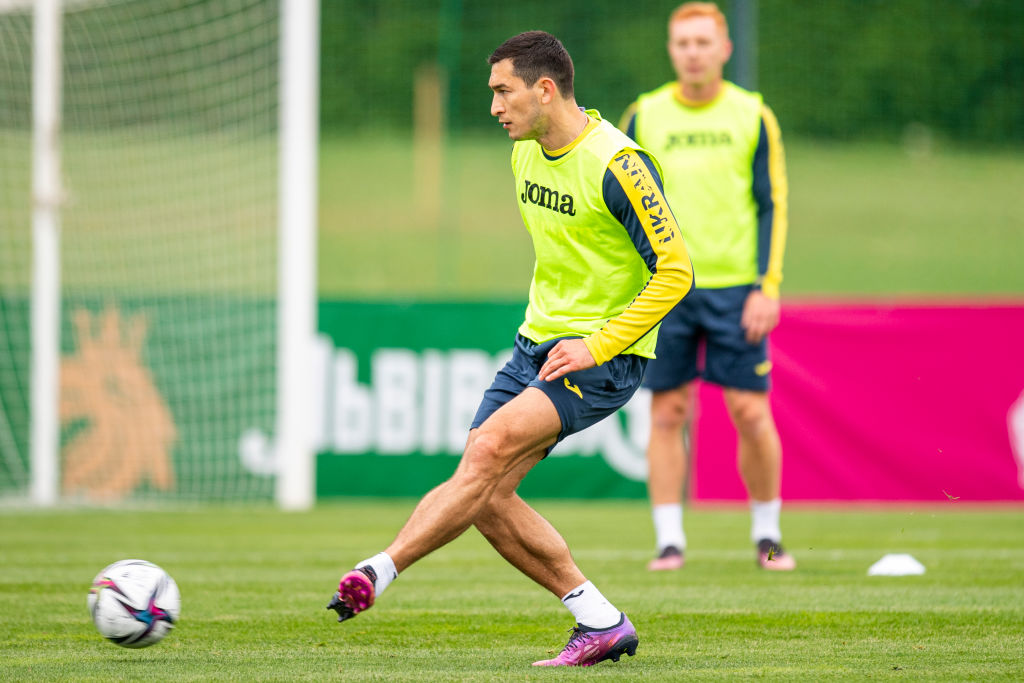 The message is that in the worst circumstances, you just need to show your best. For Ukrainians in Slovenia, who train in front of billboards advertising Lvovskoe beer and other homemade products, this means carrying the baton all the way to Doha. "We need to win our games," says Riznyk.
As night falls and the midges outside remind him that the season brings its own little inconveniences, Petrakov wonders if the mission he never aspired to has become his destiny. "I'm at the age where I don't want anything: no house, no car," he says. "But if I take the team to Qatar, it means that I have not lived my life in vain."
Nick Ames, The Guardian