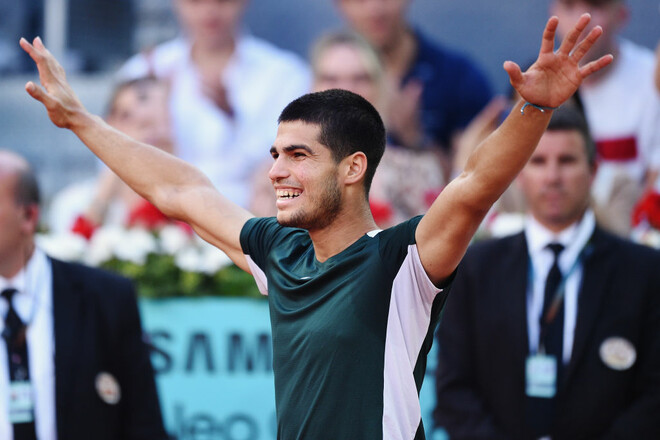 On Sunday, the final match took place within the framework of the clay Masters in Madrid.


In the match for the title, the reigning champion Alexander Zverev from Germany lost to 19-year-old Spaniard Carlos Alcaraz, who stopped Rafael Nadal and Novak Djokovic on the way to the final.


Madrid. The final

Carlos Alcaraz (Spain) – Alexander Zverev (Germany) – 6:3, 6:1


This is Alcaraz's second Masters title. Earlier this year, he already won in Miami.


Carlos has made his fifth ATP final and has never lost. He already has four titles this season. From the new week, he will rise to the sixth line of the world ranking, updating his personal record.


Zverev played in the final of the competition in Madrid for the third time and lost for the first time. In the Masters finals, he now has five wins and five losses.