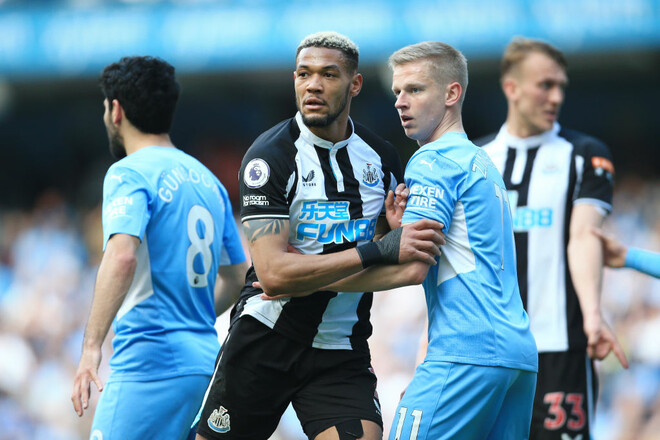 On May 8, in the match of the 36th round of the English Championship, Manchester City defeated Newcastle with a score of 5: 0.
Ukrainian defender Alexander Zinchenko spent the entire match on the field and scored an assist on Phil Foden at the end of the game.
A double at Man City was scored by striker Raheem Sterling. Aymeric Laporte, Rodri and Phil Foden each scored a goal.
Pep Guardiola's side lead the Premier League with 86 points, Liverpool are three points behind the title-leaders with three matches left in the competition.
Premier League. 36th round
Manchester City – Newcastle – 5:0
Naked: Sterling, 19, 90 + 3, Laport, 38, Rodri, 61, Foden, 90.