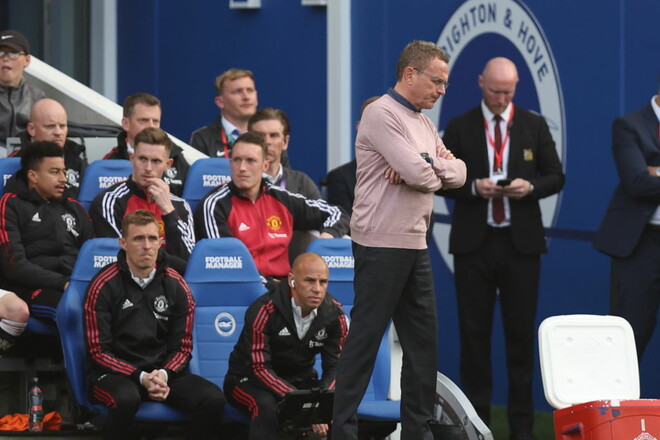 Brighton won a crushing victory over Manchester United in the match of the 36th round of the championship of England. The meeting ended with the score 4:0.
Manchester United head coach Ralph Ranknik commented on this result.
"Terrible performance. From the first to the last minute of this match, we did not do enough. We can only apologize for such a humiliating defeat.
We just gave Brighton too much time and space. We couldn't even stop them from passing between the lines.
We told the players to be more compact, but we couldn't stop the opponent. I don't think that the players ignored us, they just didn't succeed. We gave too many zones to Brighton, so such a technical opponent punished us, "Rangnick said.
Recall that after this round, Manchester United ranks sixth in the standings and lost the chance of qualifying for the Champions League.