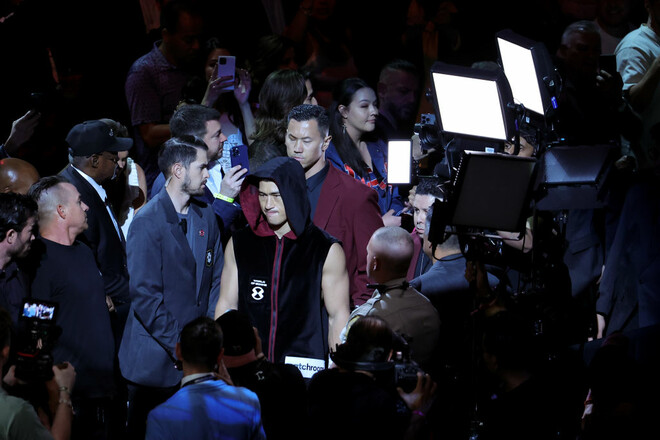 One of the best boxers of our time Saul Alvarez on the night of May 8, he unexpectedly lost to the Russian WBA light heavyweight champion Dmitry Bivol the decision of the judges.
It is curious that when Bivol entered the ring, the tunnel was illuminated in the colors of the flag of Kyrgyzstan – the athlete was born in this country and lived before moving with his parents to Russia.


And the ring announcer introduced Bivol as a "boxer from California", the athlete lives in the city of Indio (California).
Note that the Klitschko brothers demanded that Bivol, like all Russian athletes, be banned from fighting in the United States.
The WBA has removed all Russian boxers from the ratings, but there is no ban on the participation of athletes from Russia.
The champion @bivol_d makes his way to the ring. #CaneloBivol pic.twitter.com/wEXLWmtezJ


— ESPN Ringside (@ESPNRingside) May 8, 2022