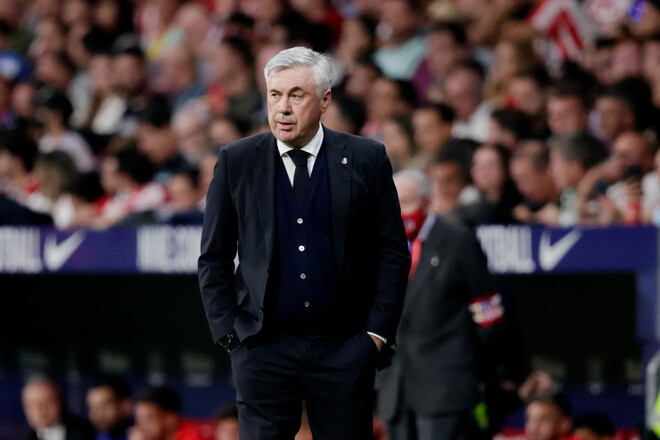 Real Madrid head coach Carlo Ancelotti commented on the defeat from Atlético (0:1) in the match of the 35th round of the Spanish Examples.
"Now is not the time to criticize. We weren't happy with the game in the first half because we had a lot of inaccurate passes. The psychological component of the game is very important in such matches. Sometimes this is critical. In this regard, Atlético had the advantage. We didn't need points, but we needed to show a good game. We played better in the second half. We needed to rest tired players to prevent any potential problems.
It was a good game, especially in the second half. We were close to even the score. Our priority was to avoid any problems, and for those players who did not play that much, to provide playing time. It will be the same in the next matches," Ancelotti said.