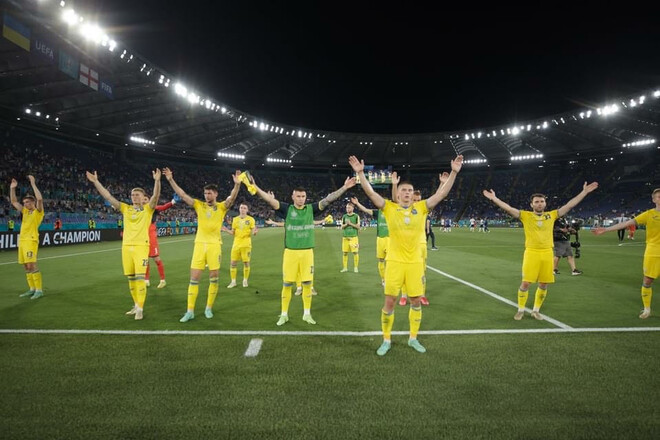 Former midfielder of the national team of Ukraine Valery Kriventsov spoke about the prospects of the national team in the playoffs of the 2022 World Cup selection.



— Valeriy Sergeyevich, are there any chances in the confrontation between Scotland and Ukraine immediately after the draw and now?
– I think yes. When there was a draw, we all understood that our teams were preparing in the usual way, and by March 24, when this match was supposed to take place, everyone would be at their peak, not to mention the legionnaires, who, in fact, played all winter . Now, as we see, the situation is a little different …



– In what form, in your opinion, are the collections of Dynamo and Shakhtar, judging by their matches on a charity tour?
– It seems to me that at the moment Dynamo players are physically better, they look more mobile. Although Shakhtar's players also played a sufficient number of friendly matches, so I'm sure that the Pitmen will be fine before the match against the Scots. There is enough time for this.



— What are your impressions of the latest performances of candidates for the national team in foreign championships?
– Vitaliy Mikolenko is on the move, because he is almost always in Everton. Alexander Zinchenko, in my opinion, is also in good shape, but, unfortunately, he is not always trusted with a place in the squad. Ruslan Malinovsky plays unusually little, but given Gasperini's workload, I think that Malinovsky will look great. But, again, for every legionnaire who works in the national team, there is enough time to gain their best condition. The psychological moment is very important here, because Alexander Petrakov asked each of the players how many days off they needed, but everyone expressed a desire to work. So, everyone understands that the upcoming match with the Scots is above all. I am sure that the players of the national team will have no problems with motivation for this match. In the first place in Glasgow will be the result, and everyone should understand this. Now there is no time for beautiful football.



– May sparring, four or five official matches in the first half of June … Will the wards of Alexander Petrakov have enough physical fitness?
– There is a rotation. There are not 11 people in the team. Therefore, I think that this should not be a problem. In my opinion, the coaching staff of the national team will have the most difficult time during the training process. We will have a dilemma – either start playing the starting lineup for official fights, or give all candidates the opportunity to play. This is all the prerogative of Alexander Petrakov.