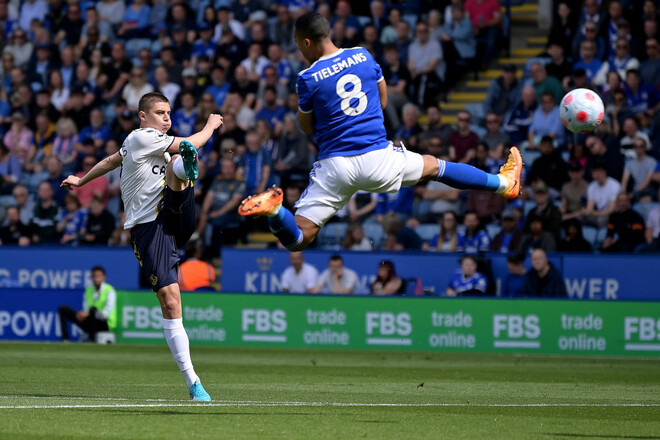 We offer you to familiarize yourself with the selection of the main news and materials on Sport.ua for Sunday, May 8.
1. Vitaliy Mikolenko scored a masterpiece goal for Everton against Leicester! The Ukrainian scored his debut goal in the English Premier League.
2. Lunin conceded from the penalty spot. Atlético beat Real Madrid in the Madrid derby. The Galacticos have already secured the championship at the end of the season.
3. Big upset. Saul Alvarez lost to Bivol on points. On the night of May 8, a big boxing evening took place in Las Vegas.
4. Arestovich harshly explained why Ukraine lost control of Kherson. Many may not like the answer…
5. Zinchenko made an assist! Man City have shipped 5 goals to Newcastle and are top of the Premier League. Liverpool are 3 points behind the leaders in the fight for the title with 3 games to go.
6. OFFICIAL. The UAF Executive Committee ended the season ahead of schedule in all leagues. Winners and prize-winners will not be determined.
7. De Zerbi decided to return to work in Italy. Now the coach is actively being matched at Napoli.
8. VIDEO. Oliveira strangled Gaethje at UFC 274. But the belt became vacant. The fact is that the Brazilian had failed the weigh-in the day before.
9. Marta Kostyuk made it to the base of the prestigious tournament in Rome. The Ukrainian successfully overcame the qualifying sieve.
10. Verstappen won the Miami Grand Prix in the battle with Leclerc, Sainz – in the top 3. Max managed to win the fight with Leclerc.