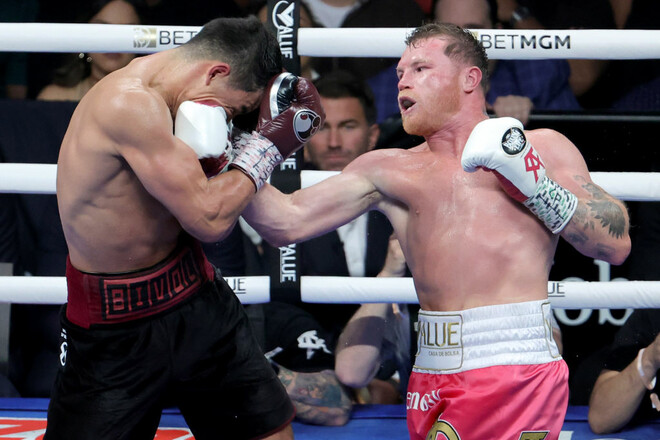 One of the best boxers of our time Saul Alvarez on the night of May 8, unexpectedly lost to the Russian world champion in light heavyweight Dmitry Bivol.
Former WBC World Light Heavyweight Champion Alexander Gvozdyk commented on Canelo's performance. The Ukrainian believes that Alvarez should have won.
"It was a good fight, even. To be honest, I liked Canelo more. I think he did enough to win. But the judges assessed it this way, maybe they know better.
I think it was a reasonable fight from Canelo. You saw him move defensively. They may have forgotten to count it. Every time your opponent misses, it should be counted. But maybe I have yet to watch the fight in the recording.
Revenge? If it takes place, it will be an interesting fight. Now Bivol has gained confidence," Alvarez said.
It was previously reported that Alvarez wants a rematch with Bivol.