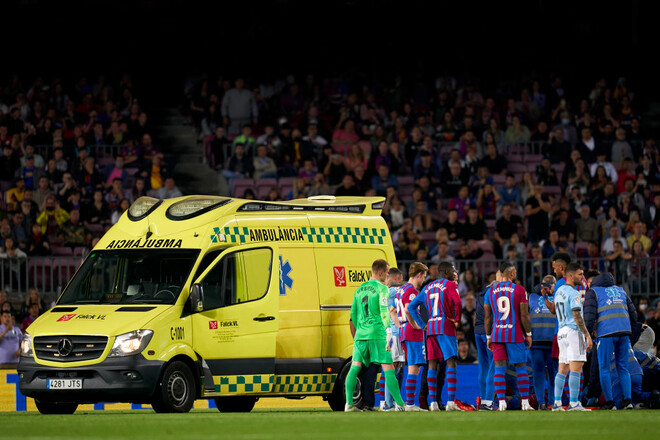 In the match of the 36th round of the championship of Spain, Barcelona won against Celta (3:1)
The Catalans scored Memphis Depay and Pierre-Emerick Aubameyang (double). The prestige goal for the guests was held by Iago Aspas.
In the 68th minute of the match, the Catalan defender Ronald Araujo collided heads with teammate Gavi. The 23-year-old Uruguayan lost consciousness and, with the help of doctors, was sent to the hospital in an ambulance. There he regained consciousness, but will continue to be under the supervision of doctors.
Barcelona are in 2nd place with 72 points and are close to being runners-up this season.
League 1. 36th round
Barcelona – Celta – 3: 1
Goals: Depay, 30, Obameyang, 41, 48 – Aspas, 50.
Video review of the match
GOAL! 1: 0. Depay, 30 min
GOAL! 2:0. Aubameyang, 41 min.
GOAL! 3:0. Aubameyang, 48 min.
GOAL! 3:1. Aspas, 50 min.