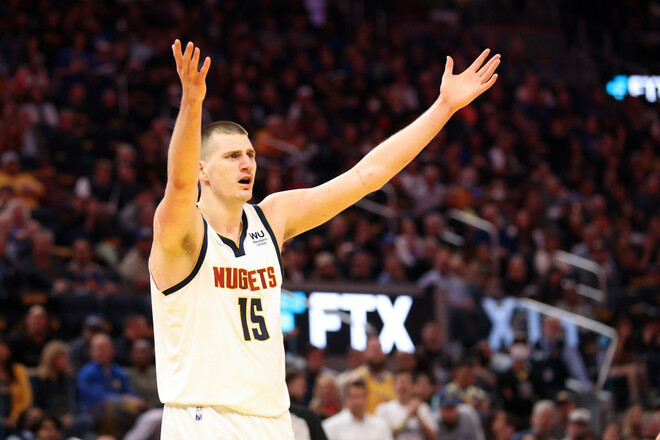 Denver Nuggets leader center Nikola Jokic has become the most valuable player in the NBA. The Serbian basketball player received such an award for the second consecutive season.
Joel Embiid (Philadelphia) and Giannis Antetokounmpo (Milwaukee) were also in the top three contenders for the MVP award.
During this regular season, Jokic averaged 27.1 points, 13.8 rebounds, 7.9 assists, 1.5 steals and 0.9 blocks per game.
Jokic became the first player in NBA history to record 2,000 points, 1,000 rebounds and 500 assists in a season.
In the absence of the other two team leaders, Jamal Murray and Michael Porter, Jokic helped the Nuggets to the playoffs from sixth seed in the Western Conference, but the team was eliminated in the first round to a 1-4 loss to Golden State in the series.
In the first round of the playoffs, Denver lost to Golden State and ended the season.