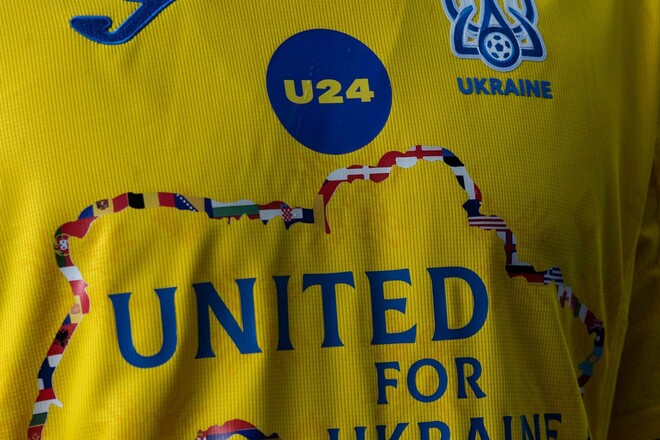 On May 11, the Ukrainian national team in Germany will play a friendly match against Borussia Mönchengladbach.
On the eve of the match, the national team presented a special form in which they will play these matches.
The UAF has joined the fundraising platform to support Ukraine – United 24. According to UAF President Andriy Pavelko, the players will come out in special T-shirts that will be made in limited quantities. After the games, the form will be put up for auction.
The form was presented for children from Kyiv, Kharkov, Zaporozhye, Popasna and other cities.
"The UAF and the national team support the initiative of the President of Ukraine Volodymyr Zelensky – U24 – a fundraising platform that unites the entire civilized world around the restoration of Ukraine. And as part of this support, the main team of Ukraine will enter the test matches in preparation for the playoffs of the 2022 World Cup in special T-shirts that will be made in limited quantities. And the funds raised for these fights, as well as for the sale of T-shirts, will be transferred to the United24 program. The main components of the new uniform design are the inscription – United for Ukraine and the chevron with graphics of the U24 platform. In addition, he suggested adding two original elements to the design of the form. The first is a unique image of a map of Ukraine with borders in the form of flags of countries that support us in the war against the Russian occupiers. This is our respect and gratitude to foreign partners for their help. The second element is the numbers of the players, which are depicted as the names of Ukrainian settlements," Pavelko said.
Match "Borussia" Mönchengladbach – the national team of Ukraine will start at 21:45 Kyiv time.