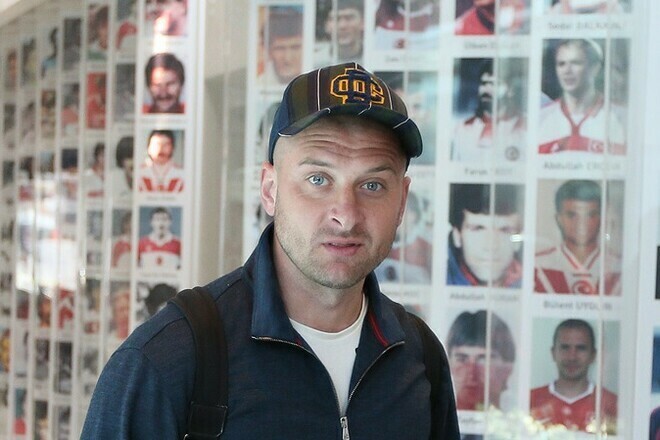 Former midfielder of the White-Blues, and now the coach of the Dynamo Sports Youth Sports School Artem Yashkin told what he thinks about the Ukrainians, who left to play in Russia.
– Why are Russian football players and coaches silent, especially those who worked in Ukraine, I mean Gazzaev and Semin?
So it's beneficial for them. They console themselves with the fact that they can do nothing.
– What can you say about the former captain of the Ukrainian national team Tymoshchuk, who remained in Russia and silently receives a salary at Zenit?
"I don't want to discuss this topic, everything has already been said about this. I am not familiar with Tymoshchuk. While he was in Ukraine, he behaved like a real Ukrainian. Perhaps it was just a show. It's not for me to judge him.
— What do you think about Rakitskiy? The opinions of the fans were divided. Some believe that he should be forgiven for having stated his position in the first days of the war and leaving Russia; others say that his contract with Zenit was already coming to an end and there is no patriotism in his act.
– Rakitsky is not Tymoshchuk. He didn't just speak, he spoke concretely. What difference does it make if the contract ends or not? He could have signed a new agreement as Tymoshchuk, or moved to another Russian club, but he terminated the contract. I think it's a male act.
And the fact that he performed in Russia after 2014 … Everyone makes mistakes, he was younger then, and at that time there was no such tense situation.
– Should Rakitskiy be invited to the Ukrainian national team?
Everything will depend on its form. If he can compete with Zabarny, Sirota and Popov and Petrakov needs him, then he should be given a chance. It would be generous towards him from the side of the UAF.
– Do you think Rakitskiy's return to Shakhtar is real?
— His level is higher than that of the future Shakhtar. Rakitsky will simply not be interested here. He has already earned money, he wants to play football at a good level. Turkey would be a great option for him. You can also go to China, Japan or Korea. His age is very good. After 30 people only flourishes in football, I know this from myself.