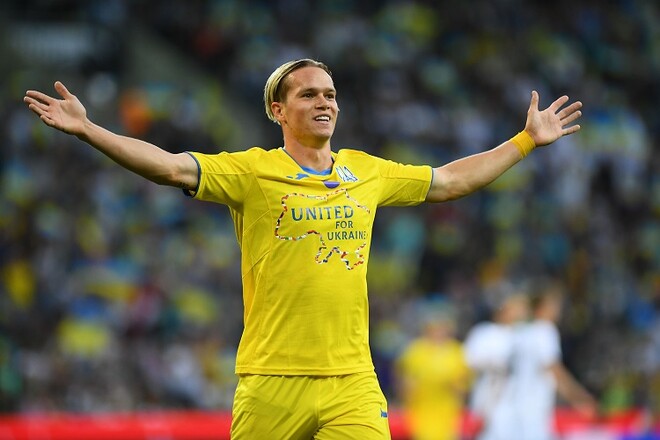 On May 11, the Ukrainian national team in Germany holds a friendly match against Borussia Mönchengladbach.
Team starting lineups
Borussia M: Sommer, Friedrich, Herrmann, Stindl, Plea, Hofmann, Ginter, Scully, Elvedi, Noss, Reites.
Stock: Sippel, Kone, Leiner, Netz, Bensebaini, Mussel, Neuhaus, Embolo, Bennetts.
Ukraine: Bushchan, Hemp, Zabarny, Matvienko, Karavaev, Sidorchuk, Stepanenko, Mudrik, Shaparenko, Buyalsky, Besedin.
Stock: Pyatov, Riznyk, Bondar, Sirota, Popov, Dovbik, Pikhalyonok, Bulets, Garmash.
Watch video of goals and match review
Anthem performance
GOAL! 0:1. Mikhail Mudrik, 9 min.