The Ukrainian national team held the first match in preparation for the playoffs of the 2022 World Cup qualifiers. Borussia Mönchengladbach became the rival of the "blue-yellows". Legionnaires who continue to defend the colors of their clubs in the national championships have not yet reached the camp of our team. By the way, in parallel with the match in Mönchengladbach, two "collectors" (Mikolenko and Zinchenko) took part in the matches of the English Premier League.

At the beginning of the match, the Ukrainians had more possession of the ball, to which the home team responded with quite aggressive pressure. The speedy Mudrik's jerks caused a lot of problems for Borussia's defensive formations: it was his running that led to the first goal. Mudrik got ahead of the defender and the goalkeeper of Mönchengladbach, sending the ball into an empty net. However, the hosts were able to quickly level the score. Hemp pruning took full advantage of Noss, from outside the penalty area with all his heart drove the ball into the net of our goal.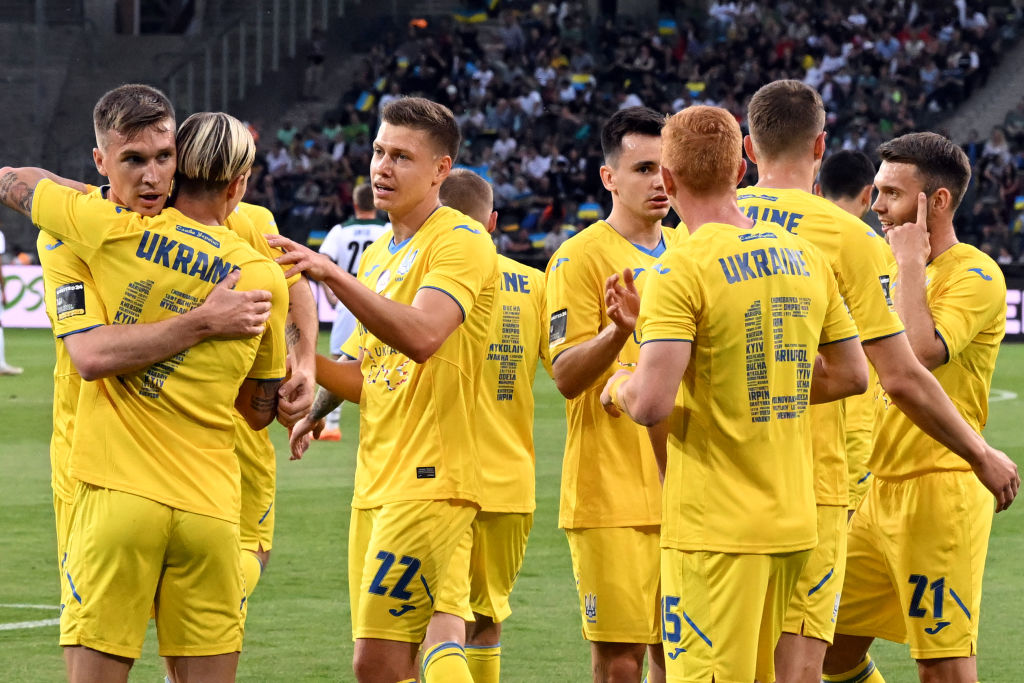 After issuing a shock segment, the teams slowed down a bit. And in the last minute of the half, the Ukrainians almost scored the second goal. Again, we note the speed of Mudrik, who dispersed the counterattack and brought one on one with the goalkeeper Shaparenko. Alas, the midfielder lost the duel to Sommer.
After the break, the Borussia coaching staff made a series of substitutions, and Petrakov limited himself to three lineup changes (Riznyk, Popov and Bondar entered the field). Mudrik continued to terrorize the defense of the hosts, with a long-range shot forced the goalkeeper Sidorchuk to work hard. Mönchengladbach also had a great chance of success, but after a mistake by Bondar, Bennets shot above the target.
At the end of the meeting, the Ukrainians became more active and this brought results. And if Bondar failed to get the ball into the goal after a corner, then the goalkeeper of Borussia failed to cope with Pikhalyonok's kick. In the 90th minute, the Blue-and-Yellows could score again, but Karavaev failed to hit the target with a rebound.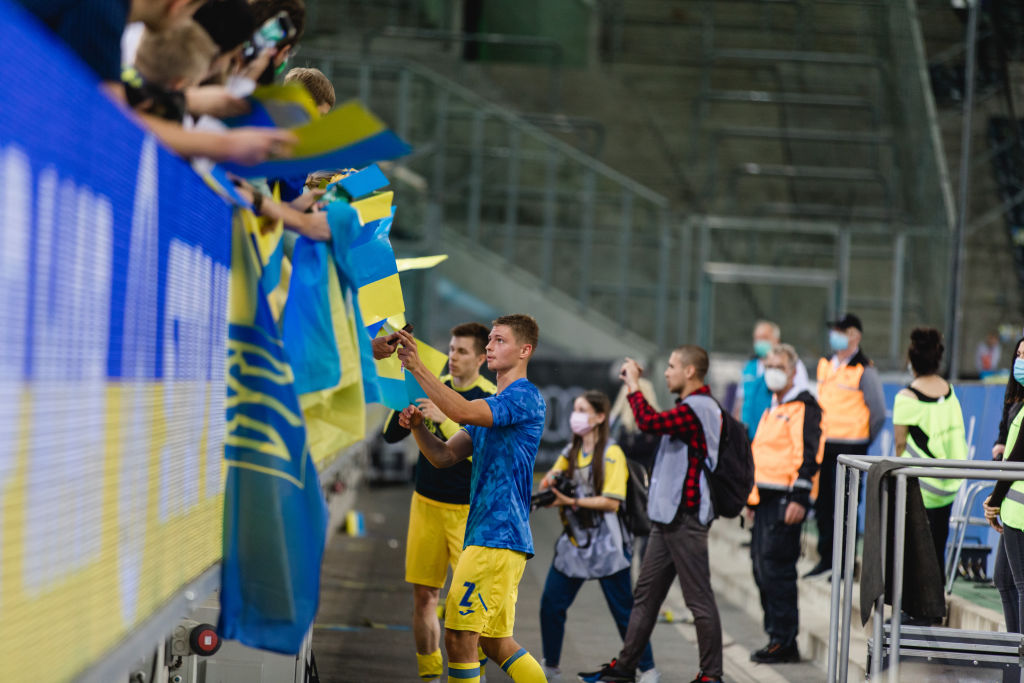 Well, our national team has made quite a good impression and will continue to prepare for important fights. Next week, Petrakov's men will play friendly matches with Empoli (17th) and Rijeka (18th).
Charity match.
Borussia Mönchengladbach – Team Ukraine – 1:2

Noss (14) – Mudrik (9), Pikhalyonok (82)
Borussia M (first half): Sommer, Friedrich, Herrmann, Stindl, Plea, Hofmann, Ginter, Scully, Elvedi, Noss, Reites.
Borussia M (second half): Sippel, Leiner, Bensebaini, Elvedi (Musel, 69), Ginter, Netz, Reites, Kone, Neuhaus, Embolo, Bennetts.
Ukraine: Bushchan (Riznyk, 46), Hemp (Popov, 46), Zabarny, Matvienko, Karavaev, Sidorchuk, Stepanenko (Pikhalyonok, 75), Mudryk (Buletsa, 70), Shaparenko (Sirota, 79), Buyalsky (Bondar, 46), Besedin (Garmash, 70).
Chief Arbiter: Denis Shurman (Ukraine)
Borussia Park Stadium (Moenchengladbach, Germany)

​