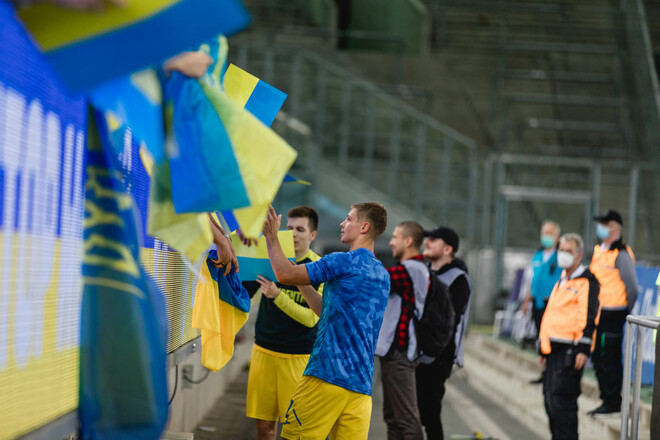 We offer you to familiarize yourself with the selection of the main news and materials on Sport.ua for Wednesday, May 11.
1. Return of Petrakov's team. The Ukrainian national team beat Borussia M. The Blue-Yellows snatched victory in the end of the match.
2. PETRAKOV: "To be honest, I have tears in my eyes and goosebumps." The head coach of the Ukrainian national team commented on the match with Borussia M.
3. Double Perisic. Inter won the Coppa Italia by beating Juventus in overtime. For Inter, this is the eighth victory in the Italian Cup in history.
4. Powerful Telegraphic Traffic, or How Football Europe Supports Ukraine. Blogger Sport.ua – about the Ukrainian design of television graphics during the broadcasts of the European Championships.
5. Al-Ain Rebrova won the championship ahead of schedule by defeating Al Jazeera. The Ukrainian coach won the second title in the team from the UAE.
6. Four goals for de Bruyne! Man City defeated the Wolves and are close to the championship. Ukrainian defender Oleksandr Zinchenko took part in the winning match.
7. OFFICIAL. The Ukrainian national team will play with Empoli and plans two more matches. There is an active preparation for the duel with Scotland.
8. PHOTO. Usyk's wife: "Russians have children in a stroller with a load of 200." Ekaterina Usik is shocked by Russians who use their children for propaganda purposes.
9. Benfica will pay Shakhtar for Neres 3 million euros. Part of the amount will be held by the parties in the form of offset.
10. Mudrik is not ready to leave Shakhtar, and the club does not want to sell him. It is quite possible that the Pitmen will be able to keep the talented winger in their ranks.