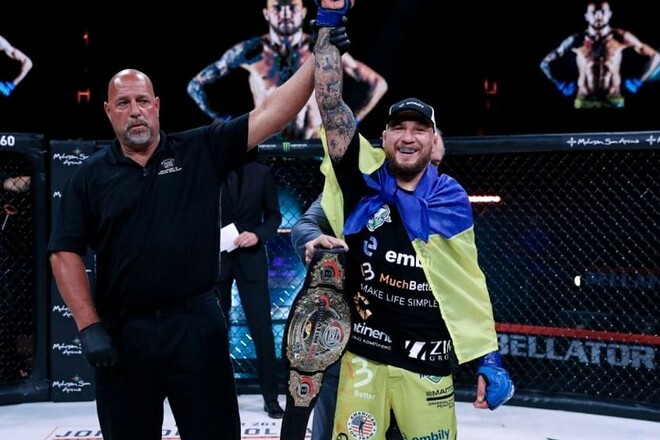 Bellator middleweight champion Yaroslav Amosov, who stood up for Ukraine after the start of a full-scale war with Russia, intends to resume mixed martial arts performances.
"Now I am getting back in shape. I want to come back. I want our whole country to return to its former life, and I want to protect my belt.
Ukraine after the end of the war? For every citizen of Ukraine, it will look like the best country in the world, the most beautiful and beloved," Amosov said.