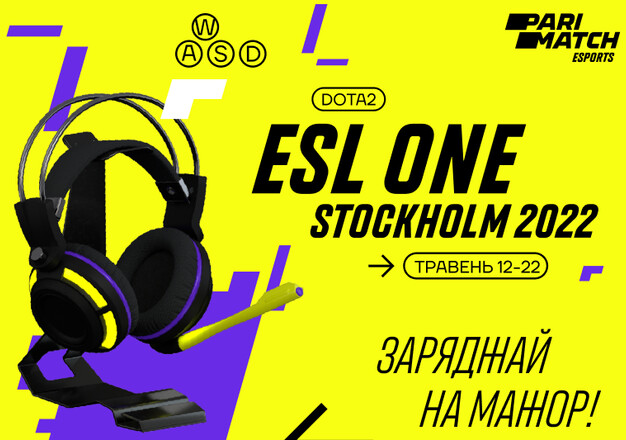 The matches of ESL One Stockholm Dota Major 2022 will start on May 12. The tournament will be held until May 22 in the capital of Sweden at the Hovet Arena. 14 teams will compete for a $500K prize pool and 3,530 DPC points.
The Stockholm Major promises to be unpredictable. You can follow the results of matches and add drive to watching on the Parimatch platform.
Three Ukrainians will participate in the major: The International winners Yatoro and Mira as part of Team Spirit, and Yuragi as part of the OG team. Bignum and Cema Ukrainians from the Mind Games team will not be able to participate in the tournament, as they are unable to leave Ukraine due to the martial law imposed in the country in connection with the military aggression of the Russian Federation. Ukrainian esports players will be replaced by PuckChamp Astral and Dukalis. Both players will join Mind Games only for the duration of the Stockholm Major.
Also, teams from China will not be able to attend the tournament – their participation has become impossible due to the outbreak of coronavirus and a hard lockdown in Shanghai and other major cities.
Analysts predict victory at ESL One Stockholm 2022 to the reigning champions of The International – Team Spirit. Tundra and Team Liquid also have good chances. However, given all the changes, the Stockholm Major may surprise fans and it is possible that we will discuss new esports stars at the end of the tournament. You can make your own forecast for the results of the tournament on the Parimatch platform. Charge to the Major!