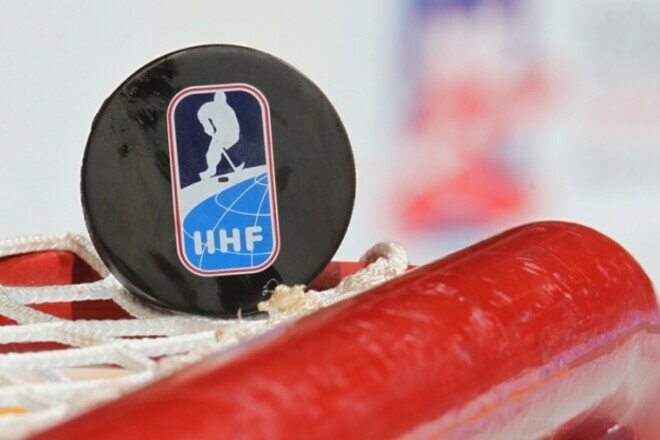 On May 13, the Ice Hockey World Championship in the elite division starts in Finland.
The tournament will be held without the national teams of Russia and Belarus, which were expelled due to aggression against Ukraine. Instead, the teams of Austria and France were in the elite.
16 teams are divided into two groups. The top 4 teams from each group will advance to the quarterfinals.
Group A
1. Canada – 3
2. Slovakia – 3
3. Denmark – 0
4. Italy – 0
5. Kazakhstan – 0
6. Switzerland – 0
7. Germany – 0
8. France – 0
May 13
France – Slovakia 2:4
Germany – Canada 3:5
May 14
Denmark – Kazakhstan 12:20
Switzerland – Italy 16:20
Slovakia – Germany 20:20
May 15
Italy – Canada 12:20
France – Kazakhstan 16:20
Denmark – Switzerland 20:20
May 16
Slovakia – Canada 16:20
France – Germany 20:20
May 17
Italy – Denmark 16:20
Switzerland – Kazakhstan 20:20
May 18
France – Italy 16:20
Switzerland – Slovakia 20:20
May 19
Germany – Denmark 16:20
Canada – Kazakhstan 20:20
May 20
Germany – Italy 16:20
Kazakhstan – Slovakia 20:20
May 21
Denmark – France 12:20
Canada – Switzerland 16:20
Italy – Slovakia 20:20
May 22
Kazakhstan – Germany 16:20
Switzerland – France 20:20
May 23
Kazakhstan – Italy 16:20
Canada – Denmark 20:20
May 24
Germany – Switzerland 12:20
Slovakia – Denmark 16:20
Canada – France 20:20
Group B
1. Finland – 3
2. USA – 3
3. Austria – 0
4. Czech Republic – 0
5. Great Britain – 0
6. Sweden – 0
7. Latvia – 0
8. Norway – 0
May 13
USA – Latvia 4: 1
Finland – Norway 5: 0
May 14
Sweden – Austria 12:20
Czech Republic – Great Britain 16:20
Latvia – Finland 20:20
May 15
Norway – Great Britain 12:20
Austria – USA 16:20
Czech Republic – Sweden 20:20
May 16
Latvia – Norway 16:20
Finland – USA 20:20
May 17
Czech Republic – Austria 16:20
Sweden – Great Britain 20:20
May 18
Norway – Austria 16:20
Finland – Sweden 20:20
May 19
UK – USA 16:20
Czech Republic – Latvia 20:20
May 20
UK – Finland 16:20
Latvia – Austria 20:20
May 21
USA – Sweden 12:20
Austria – Finland 16:20
Norway – Czech Republic 20:20
May 22
Great Britain – Latvia 16:20
Sweden – Norway 20:20
May 23
USA – Czech Republic 16:20
Austria – Great Britain 20:20
May 24
Sweden – Latvia 12:20
USA – Norway 16:20
Finland – Czech Republic 20:20