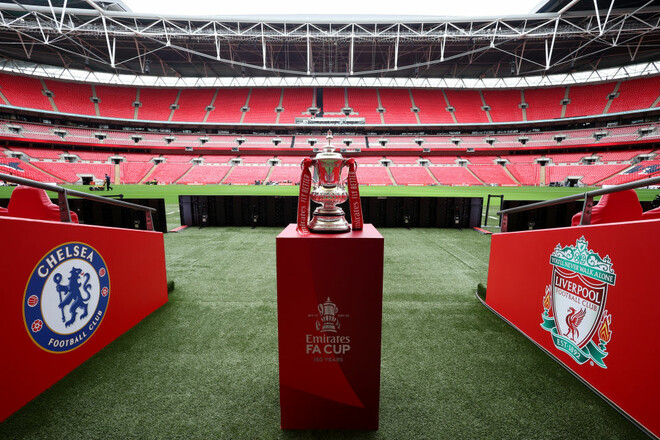 The 2021/2022 FA Cup final will see Chelsea and Liverpool face off at Wembley. This will be the second trophy that the teams will play against each other this season. On February 27, they already met in the League Cup final, and then Liverpool won on penalties.
Chelsea
Chelsea have failed to live up to expectations this season. The team, after winning last year's Champions League in the summer, received a solid strengthening of the squad, but in terms of results they took only a step back: an early exit from the Champions League and only a third place in the Premier League, a long distance from the duo of leaders.
Therefore, the upcoming FA Cup final for the team of Thomas Tuchel is a good chance to save a bad season. And at the same time take revenge on Liverpool for the defeat in the League Cup final at the end of February.
The personnel situation at Chelsea on the eve of the final is not easy. Due to injuries, Mateo Kovacic, Callum Hudson-Odoi and Ben Chilwell will not play. Also questionable participation in the match Ngolo Kante.
Liverpool
Liverpool still have a chance to win four trophies at once this season. The League Cup is already in your pocket, ahead of the FA Cup and Champions League finals against Real Madrid in two weeks. And only in the Premier League the chances for the title gradually turn from real to theoretical: it will be almost impossible to make up the gap of 3 points from Manchester City two rounds before the finish line.
On the eve of the FA Cup final, there is only one serious personnel loss for Liverpool – this is Fabinho. The Brazilian does not have time to recover for the match against Chelsea, but Jurgen Klopp's coaching staff hope that he will return to action by the Champions League final against Real Madrid in two weeks.
Meeting history
To date, Chelsea and Liverpool have played 139 official matches in all competitions. Advantage on the side of Liverpool: 63 wins against 43. Another 33 matches ended in a draw. The goal difference is also in favor of the Merseysiders – 220 against 189.
Forecast for confrontation
According to the bookmakers, Liverpool is the clear favorite for the upcoming final. It's entirely possible that Jurgen Klopp's side won't be able to deal with Chelsea in regular time, but it's still up to the Reds to pick up the trophy. Our bet is Liverpool will win the FA Cup odds 1.5.
May 14, Saturday
Chelsea – Liverpool
London. Wembley Stadium. 18:45
Live TV broadcast – Setanta Sports Ukraine +
Forecast Sport.ua – 1: 2