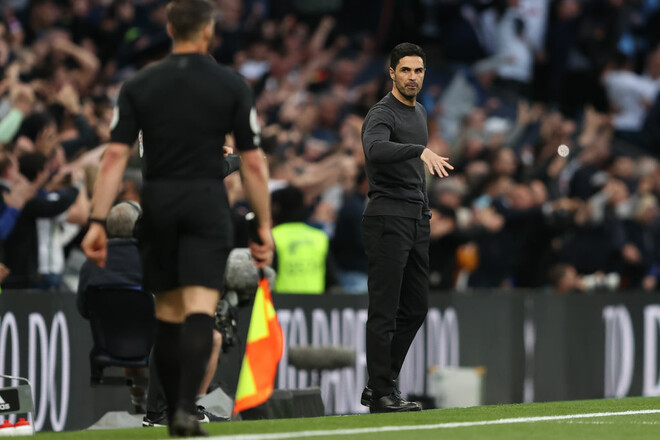 Arsenal lost to Tottenham (0:3) in the postponed match of the 22nd round of the English Premier League. Gunners head coach Mikel Arteta was dissatisfied with the chief referee of the match.
Recall that Arsenal played most of the match in the minority. Defender Rob Holding received two yellow cards in the 26th and 33rd minutes.
"I get suspended for six months if I say what I really think.
I don't know how to lie, so I prefer not to say what I think. Can't tell what I think.
I don't get frustrated with the actions of my players. I am proud of my players. I want the judge to come to the cameras and explain his decisions. It's a shame. Such a beautiful match was destroyed.
The decision was taken. We cannot change it. The referee makes the decisions in football," said the head coach of Arsenal.