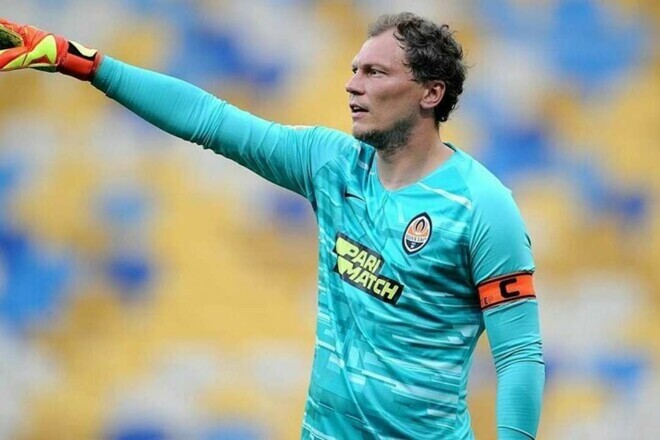 The wife of Shakhtar goalkeeper Andriy Pyatov, Yulia, told if her husband is ready to continue his playing career.
"Finish a career – no. I see that he is ready to play. Andrei says: "I have gunpowder in the flasks, I'm ready to work."
By this time, we were again left without a home, of course, we need to work. He is ready, he has strength. Perhaps this motivates him even more and gives him energy that it is too early to relax.
As for Shakhtar, it will depend only on the club itself. Do the Pitmen need Andrei? In general, it is not clear what will happen to football, no one knows. There is no answer where the championship will take place, whether it will be.
If the club announces that it will not play, then I will ask my husband to look for a team anywhere. I need to arrange children for school, the eldest for university, the other for kindergarten. We need to work, I don't work, but I'm ready to do it.
I would like to stay at Shakhtar. We are already close families of football players, how many years we have been together and experienced moments that we want to save and not lose each other. It will hurt to quit. Shakhtar is our life, a big part of our life," Yuliya said.