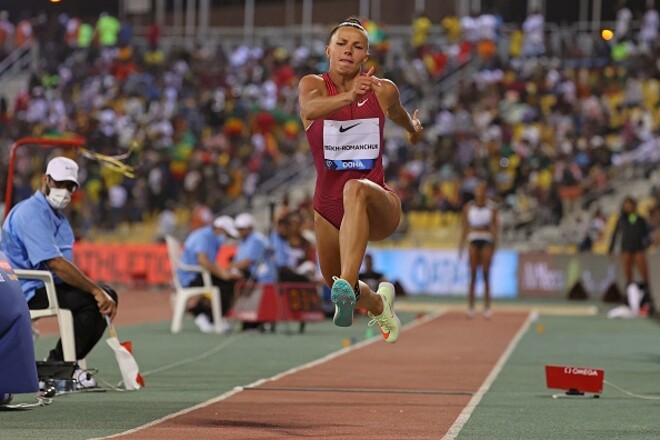 Ukrainian athlete Marina Bekh-Romanchuk took second place at the 1st stage of the Diamond League 2002 in the Qatari city of Doha.
In the sector for triple jumps, the Ukrainian showed a result of 14.73 m. This is Bekh-Romanchuk's first success in open-air competitions this season.
Marina commented on her performance as follows: "My first triple jump competition on the street. Second place in the Diamond League with a score of 14.73. This is a good start to the season.
Thank you all for your support and all the wishes. You are best. I also want to thank the Ukrainians who supported me at the stadium today. I was happy to have such support, to hear my native language and see our flag. You were my motivation. Only together to victory.
Diamond League 2022
Doha (Qatar), 13 May
Triple jumpwomen
1. Shanika Ricketts (Jamaica) – 14.83

2. Marina Bekh-Romanchuk (Ukraine) – 14.73

3. Thea Lafond (Dominica) – 14.46