In the main match of the tournament Bellator 281 american fighter in london Logan Storley defeated Briton Michael Page.
The interim welterweight title was at stake, and it took all 5 rounds to determine the winner.
The judges gave the win to Storley by split decision: 48–47, 47–48, 49–46.
Storley, 29, now has 14 wins and 1 loss in his career, while Page, 35, has 20 wins and 2 losses.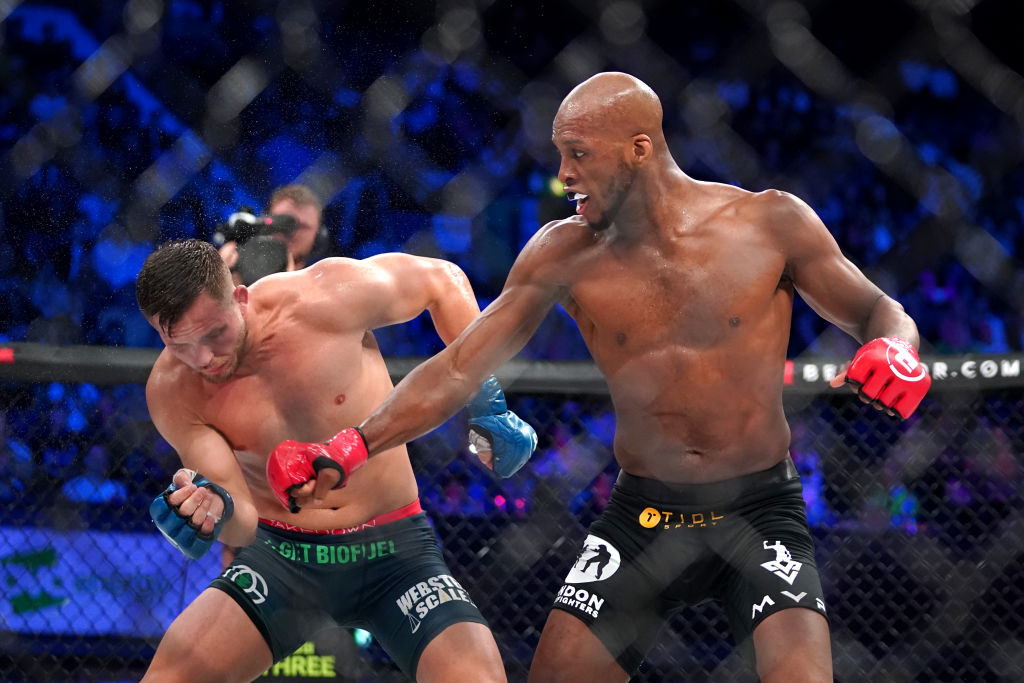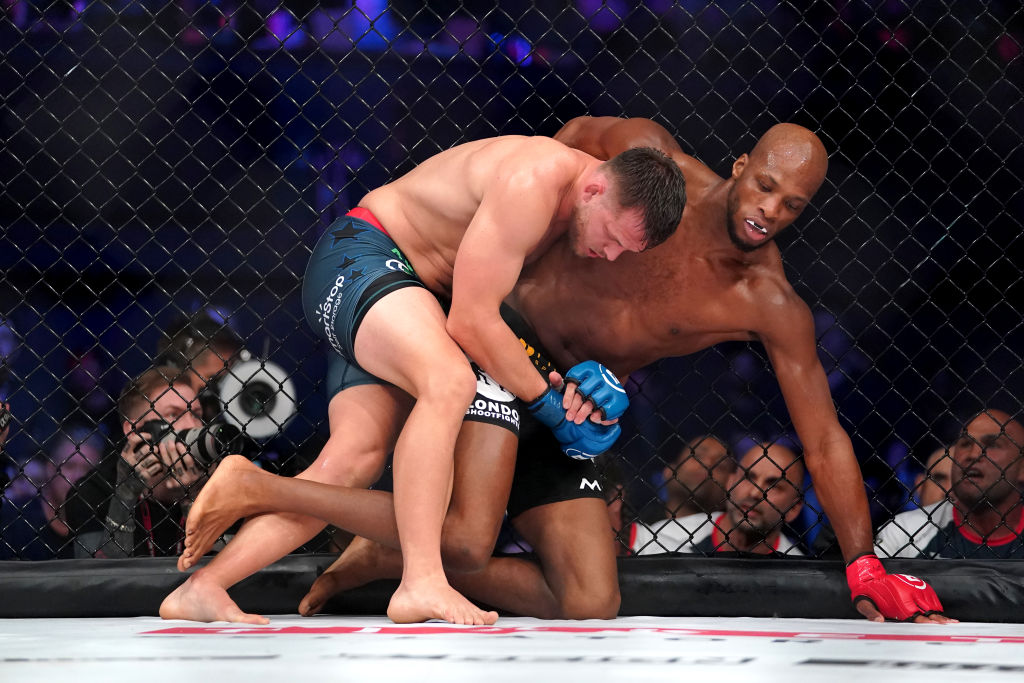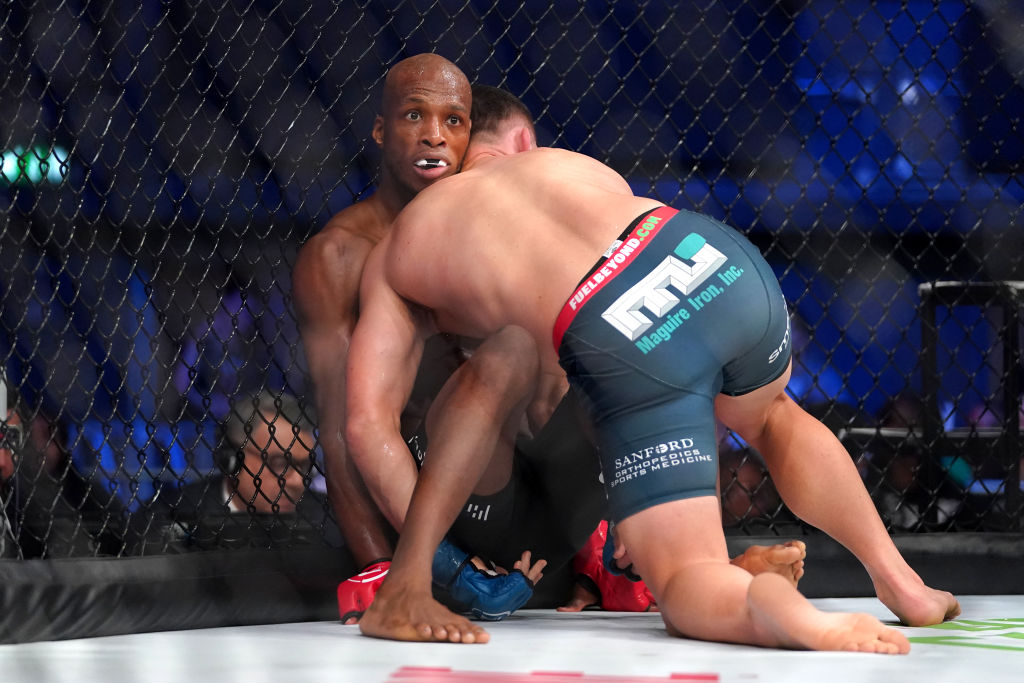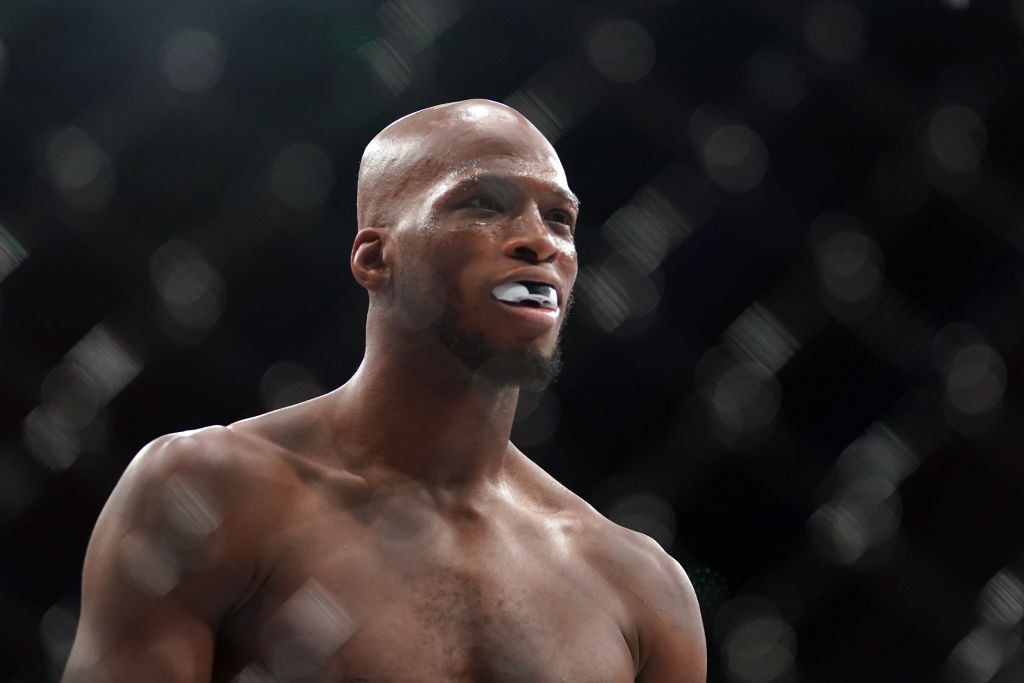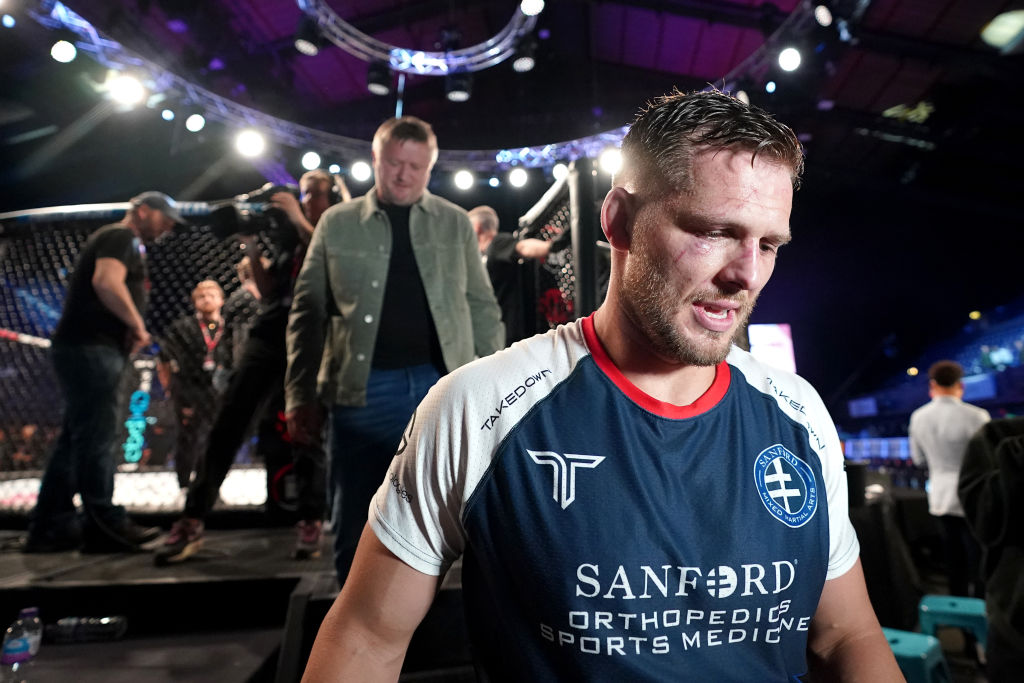 Storley's grappling skills have been on full display through 3️⃣#Bellator281 @BellatorMMA pic.twitter.com/cI7NX1rpPQ


— SHOWTIME SPORTS (@SHOsports) May 13, 2022
.@storleystorm working really hard to get the full takedown.#Bellator281 LIVE on @SHOsports 🇺🇸 and @bbcthree 🇬🇧 pic.twitter.com/aLPBqHLybY


— BellatorMMA (@BellatorMMA) May 13, 2022
Big takedown from @storleystorm.#Bellator281 LIVE on @SHOsports 🇺🇸 and @bbcthree 🇬🇧 pic.twitter.com/si2WPzIPum


— BellatorMMA (@BellatorMMA) May 13, 2022
That's the fight! We go to the judges.

Who wins, @Michaelpage247 or @storleystorm?#Bellator281 LIVE on @SHOsports 🇺🇸 and @bbcthree 🇬🇧 pic.twitter.com/wH3EVGC2aT


— BellatorMMA (@BellatorMMA) May 13, 2022
NOTHING but respect between these two 🤝

Logan Storley is the new @BellatorMMA interim welterweight champion after a grueling fight 👊#Bellator281 pic.twitter.com/ULUx3MYD2d


— SHOWTIME SPORTS (@SHOsports) May 13, 2022