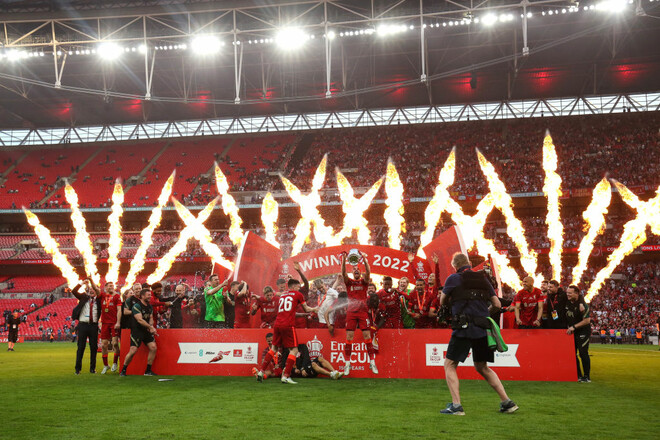 On Saturday, May 14, the final took place in London at Wembley FA Cup between Chelsea and Liverpool.
The main and extra time ended in a draw (0:0), and the fate of the trophy was decided by a penalty shootout. The 11-meter did not realize Azpilicueta and Mount for the blues, Mane for the reds.
In the football lottery, Liverpool were more fortunate, and Jurgen Klopp's team won the second title of the season (after the League Cup). This is Liverpool's 8th FA Cup trophy ever.
FA Cup
Final, May 14, London
Chelsea – Liverpool – 0:0 (pen. 5:6)
Penalty shootout: Alonso (1:0), Milner (1:1), Azpilicueta (did not score), Thiago Alcantara (1:2), James (2:2), Firmino (2:3), Barkley (3:3), Alexander – Arnold (3:4), Jorginho (4:4), Mane (did not score), Ziyech (5:4), Diogo Jota (5:5), Mount (did not score), Tsimikas (5:6).