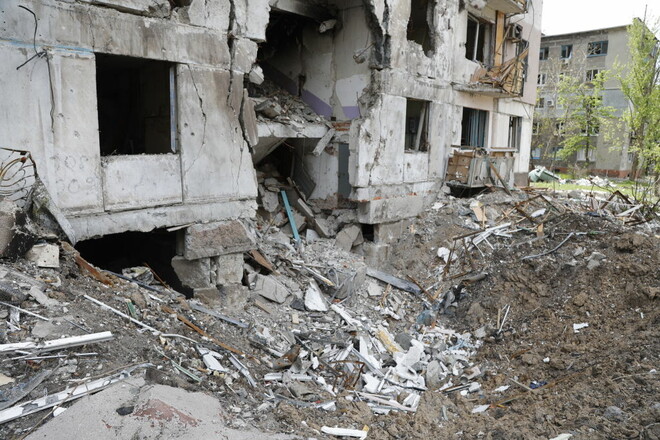 The General Staff of the Armed Forces of Ukraine reports that air defense units shot down three Orlan-10 drones in a day.
"The greatest activity of the invaders is in the Slobozhansky and Donetsk directions.
As noted, there is still a threat of enemy shelling.
In the Volyn and Polesye directions, the enemy did not take active actions. Up to seven battalions from the Belarusian Armed Forces continue to cover the border. The export of military equipment and property of the armed forces of the Russian Federation from Belarus continues.
In the Seversk direction, the enemy is heavily guarding sections of the border in the Bryansk and Kursk regions.
In the Kharkov direction, the enemy did not conduct active hostilities. The main efforts are to ensure the withdrawal of their troops from Kharkov, to hold positions and supply routes.
In the Slavic direction, the enemy fired artillery at civilian and military infrastructure in the areas of Dovgenkiy, Dolyna and Gusarovka.
The Russian invaders carried out aerial reconnaissance using the Orlan-10 UAV in the areas of Izyum, Kapitovka and Dibrova of the Kharkiv region.
In the Donetsk and Tauride directions, the enemy used mortars, cannon artillery, multiple launch rocket systems and aircraft in order to inflict maximum losses on the units of the Defense Forces, deplete personnel and destroy fortifications.
In addition, the enemy is trying to improve the tactical situation in the areas of the settlements of Kamyshevakha, Krasnogorovka, Novomikhailovka, Konstantinovka and Pobeda. There is no success.
In Mariupol, the enemy continues blocking our units in the Azovstal area. Deals massive artillery and air strikes.
In the Zaporizhia direction, in order to hold the occupied territory, there are preparatory measures for the construction of a multi-layered defense by the occupiers.
There were no significant changes in the situation in the Yuzhnobuzhsky direction. The enemy continues shelling the positions of our troops with mortars and cannon artillery.
Ten attacks by Russian occupiers were repulsed in the Donetsk and Luhansk directions over the past day, five tanks, five artillery systems, six units of combat armored vehicles and seven enemy vehicles were destroyed.