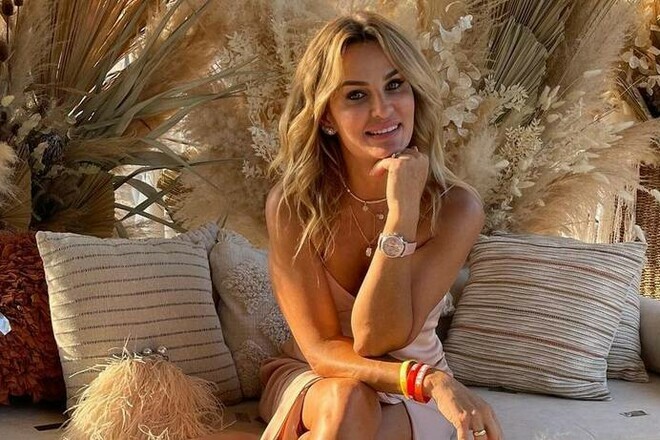 The wife of Shakhtar goalkeeper Andriy Pyatov Yulia commented on her volunteer assistance to Ukraine.
– The only thing I can do in my position, "hostage" of children, is to raise funds. Many people trust me, I am always open, and I have done this before. We managed to raise more than 100 000 UAH. And Andrei also transferred money from a T-shirt to me, said: "You can dispose of it, I trust you. I know you will make the right choice." I helped the foundation that Katya Osadchaya advised me – she is also an example for me, she is smart, she also does a lot of things.
My direction is children and mothers with children. This is what is close to me, what hurts me. A lot of people wrote to me with a request to help collect for a uniform, for weapons – I politely refuse. It's not mine to collect for weapons. I am against war in general. I understand that this is necessary, but there are those who do it. It is closer to me to help children and women – this is where my heart lies. I do what I can.
Of course, if I was there, I would be eager to fight. Andrei says: "I'm sure that you would still be on the front line with weapons." But I'm far away and the only thing I can do is help financially.
"Even with a weapon in hand?"
– Yes, I shoot very well – my father is a military man and a hunter. I think if I had to, I could. I'm not from the timid ten. If you had to protect your own, believe me, I would have fired a bullet in the forehead without hesitation. If there was a direct threat to me and my family. These are the creatures that come, rape, kill and rob – for me it's just a non-human, it's not a person in front of me. If he does this, then there is nothing to regret. Although this is a big sin, I would repent for it all my life, but here the situation is different, "said Yulia.