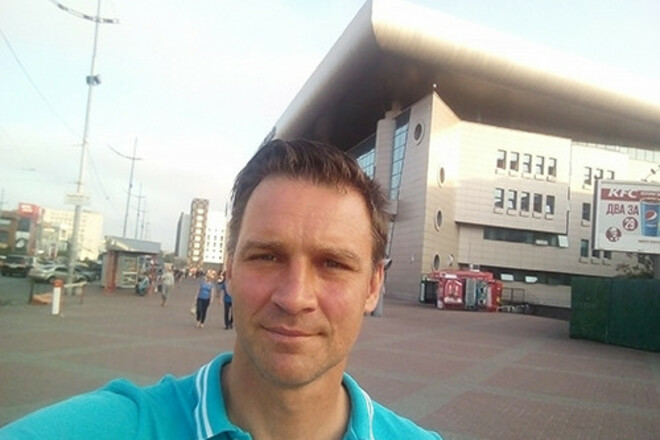 Former PFL President Svyatoslav the Orphan was wounded at the front. This was announced by the mentor of FC "Minay" Vladimir Sharan.
"After Svyatoslav took his family to the Lviv region at the beginning of the Russian invasion, he went to war as a volunteer and ended up on the front lines. Considering that he had never fought and was not in the army, he had to undergo a short training, after which he went to Lisichansk. At first, there were no fights there, but subsequently the Lugansk region became a hot spot and Sirota faced a difficult test on the first line.
Unfortunately, during enemy shelling, he was seriously shell-shocked. For three days he felt very bad, but because of the stubborn fighting, it was extremely difficult to hospitalize him and other wounded. But in the end, Svyatoslav managed to be transported to the Dnieper – first he went to the hospital, and then was transferred to a military hospital. Today is the fourth day he has been there. I pay tribute to my old comrade, who, without hesitation, went to defend Ukraine from rashist invaders.
Svyatoslav is a man who has done a lot for football. Sirota and I played together in Dnipro for a year and a half – from the second round of the 1994/95 season and in the 1995/96 season, and before that I remember him from my time at Dynamo Kiev. Two more former Dnipro players, Andrey Polunin and Oleg Shelaev, support Svyatoslav, helping him in every possible way in a difficult time for him. I, like our entire large football family, hope for the talent of doctors, in whose reliable hands Svyatoslav fell into these May days. We believe that soon he will feel much better and he will fully recover. The main thing is that a person is alive – after all, life is the greatest value given by God. Now we will all wait for our victory together, "says his former Dnipro teammate.
Svyatoslav Sirota also defended Dynamo-2 and Ternopil Niva during his playing career.