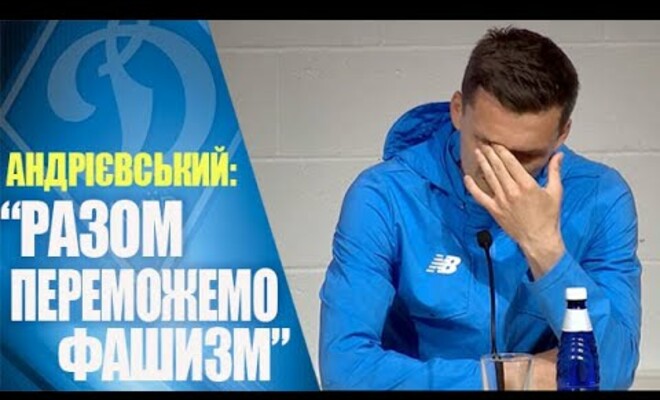 Midfielder "Dynamo" Alexander Andrievsky at a press conference he commented on the victory in a charity match against the Estonian "Flora" (3: 0):
– First of all, I would like to thank Flora, as well as all Estonians. We feel your support, and it is very valuable for us at such a difficult moment. Thank you very much.
– Such matches always have two sides – sports and emotional. How do you switch between them during the game, and what goes through the mind of a football player during such special matches that this match was?
– It's hard to put into words (hardly holding back tears). First of all, I think about our people, who are now going through a difficult period. We believe that soon everything will end with our victory and will remain in the past, like a bad dream. I want to thank the European countries, everyone who supports Ukraine, it is very valuable, we all feel it. Together we will defeat fascism. Indeed, now it is difficult to talk directly about football.
I also want to thank our defenders, the Armed Forces of Ukraine – they are more than heroes. We are with them with all our heart and soul. Our entire team, coaching staff, staff helps as best they can. I think here we can be the most effective for them and for our country.
VIDEO. Press conference of Oleg Gusev and Alexander Andrievsky