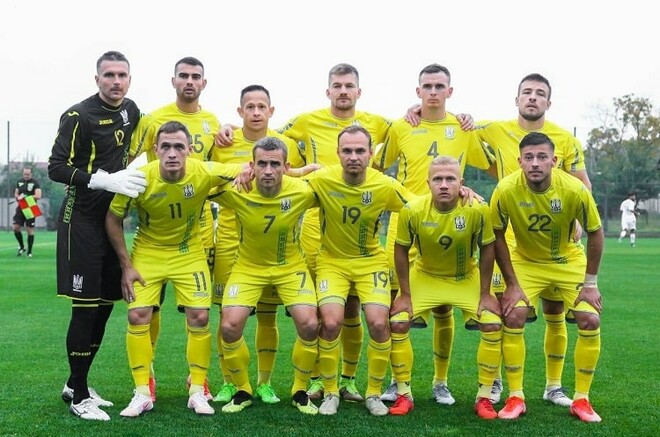 Football team of Ukraine became the champion Deaflympics 2021, which were postponed to 2022 due to the pandemic. The competitions were held in the Brazilian city of Caxias do Sul.
According to the results of the group stage, the Ukrainian team took first place in its quintet, and then beat Italy (2:1) in the quarterfinals. On May 12, in the semi-final match, the blue-yellows defeated Turkey (2: 0), and on May 15, they defeated France (1: 0) in the decisive match.
Sergey Baev, Dmitry Belousov, Vyacheslav Bragin, Oleksandr Vereshchaka, Maxim Vodolaga, Konstantin Voychenko, Dmitry Dotsenko, Yaroslav Kotlyarov, Oleksandr Olenych, Mykhailo Polyanskiy, Viktor Pustovit, Igor Reutov, Volodymyr Riy, Ivan Rudzevich, played in the Ukrainian deaflympic football team. Sene Roger Amadou, Niye Abdoulaie, Bogdan Myshenko, Roman Stryisky, Shalva Mchedlishvili, Dmitry Ukrainian. Coaches – Alexander Vereshchaka and Viktor Kozin.
In 2009, the football team of Ukraine was also the champion of the Deaflympiad, and in 2013 and 2017 it won silver medals.
Deaflympics 2021
Football. Caxias do Sul (Brazil)
Group Tournament
04/30/2022. Ukraine – South Korea – 2:1

05/02/2022. Egypt – Ukraine – 0:5

05/04/2022. France – Ukraine – 2:3

05/08/2022 Ukraine – Argentina – 1: 2
Quarterfinal, 10.05.2022
Semifinals12.05.2022
Final15.05.2022