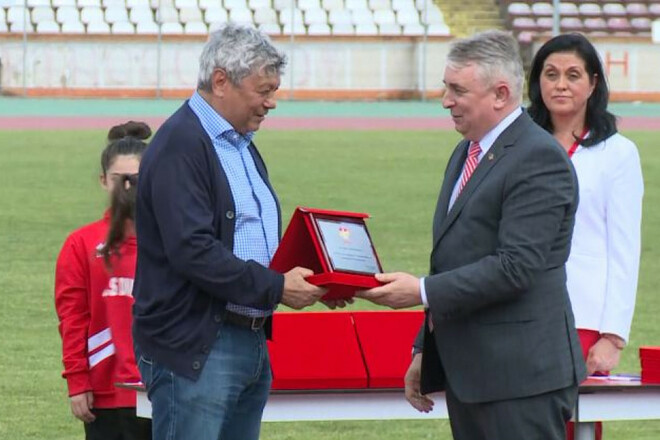 The head coach of Dynamo Kyiv Mircea Lucescu recently took part in the celebrations on the occasion of the 74th anniversary of the founding of Dynamo Bucharest.
During the events, Lucescu had an interesting dialogue with Romanian Interior Minister Lucian Bode.
"I will be among those who will take the responsibility to highlight the history of this club. I'm talking about football, because in other sports Dynamo feels fine now. Thank you, Minister, and I hope to see you again as Minister when we cut the ribbon on the opening of the new stadium," Lucescu said.
"And I hope to see you as a team coach," Bode replied.
"I don't think I will be a coach, but I can be an adviser!" Mircea retorted.
Note that the opening of the new stadium "Dinamo" Bucharest is scheduled for 2024. At the same time, Mircea Lucescu's contract with Dynamo Kyiv will expire.
As a footballer, Mircea Lucescu played more than 250 games for Dynamo Bucharest.