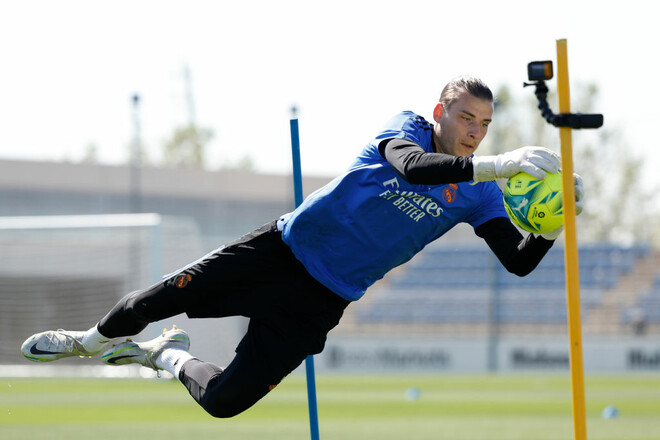 Information has already appeared in the Spanish media that Real Madrid plans to send Andrey Lunin on loan again next season.
According to Marca, the Ukrainian goalkeeper himself also agrees to another loan. But it must be a deal that suits all parties. Espanyol is considered the most likely option for Lunin.
Lunin moved to Real Madrid in the summer of 2018. The Madrid club has already sent the 23-year-old Ukrainian goalkeeper on loan to Leganes, Valladolid and Oviedo.