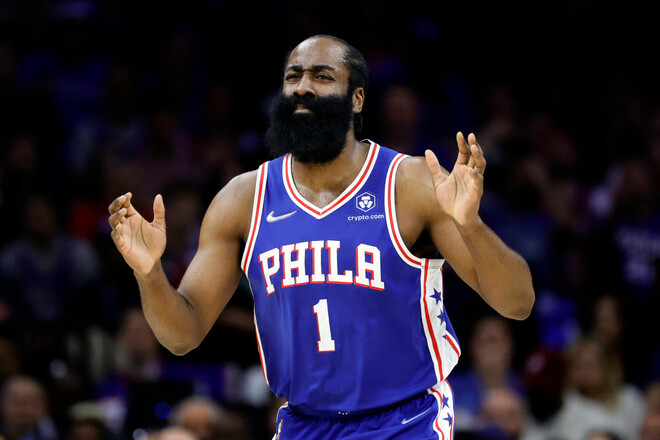 Philadelphia 66ers not renewing deal with shooting guard James Harden under the terms of the maximum contract.
According to the source, no one in the NBA believes that the 66ers will actually extend the agreement on such terms.
In February 2022, Brooklyn traded Harden to Philadelphia. If James activates the $47.4 million player option, he will be able to sign a 4-year, $222.8 million contract extension with the Sixers starting August 10, 2022.
Recall that in the semifinal series of the Eastern Conference of the NBA Philadelphia lost to the Miami Heat (2-4 in the series). Harden had 11 points, 4 rebounds and 9 assists in Game 6.