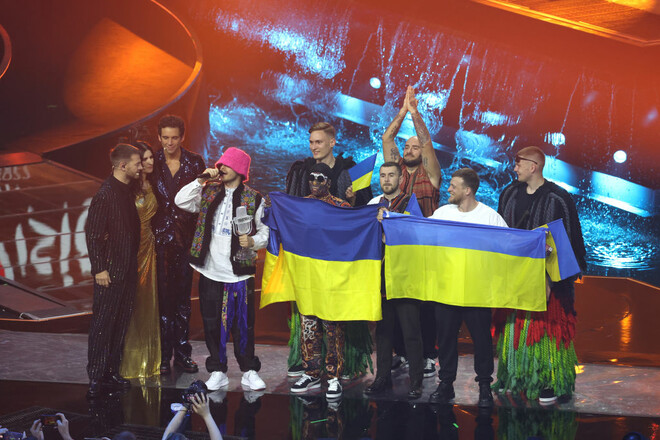 President of Ukraine Vladimir Zelensky reacted to the victory of the Ukrainian group Kalush Orchestra in Eurovision 2022.
"Our courage strikes the world, our music conquers Europe! Next year Ukraine will host Eurovision for the third time in its history. And I believe it won't be the last time.
We will do everything so that once the participants and guests of Eurovision will be hosted by Ukrainian Mariupol. Free, peaceful, rebuilt!
Thank you for the victory of the Kalush Orchestra and everyone who voted for us! I am sure that our victorious chord in the battle with the enemy is not far off.
The Kalush Orchestra took first place and brought Ukraine's third ever victory in Eurovision.