In the summer of 2018, in the fifth year of the hybrid Russian-Ukrainian war, a scandal almost erupted in the national biathlon due to the transfer of three Russian athletes to the Ukrainian national team. Then FBU President Volodymyr Brynzak reassured fans and journalists that Ekaterina Bekh, Anastasia Rasskazova and Oksana Moskalenko are ethnic Ukrainians, have relatives in our country and associate their future exclusively with Ukraine.
Considering that the names of two of them are really common in our country, the version is really quite plausible. On the other hand, almost every Ukrainian has distant relatives in Russia, and vice versa, but not everyone keeps in touch with them.
According to Brynzak, he did not poach anyone into the national team. Allegedly, Vladimir Mikhailovich accidentally saw three girls who were sitting on the side of the road and crying, and he showed nobility and decided to help them:
"The situation was like this: you are driving along the road, you look – three girls are sitting on suitcases and crying – there is no money, they don't know where to go and what to do. I had to slow down, "pick up" and help the children do what they love."
True, Beh herself later told a slightly different version:
"Even while training for Russia, my personal trainer and two other girls wanted to change something in their sports career. And when we were at one of the training camps in Belarus, the Ukrainian team was also there. Volodymyr Brynzak asked us if we would like to play for Ukraine. We consulted, decided, why not.




How long did you hesitate? I will say for myself: I made a decision quickly. I have a lot of relatives in Ukraine on my father's side, so I was glad to leave and perform in Ukraine. I was received well in the national team, there are also several other people who are also "visitors". The team atmosphere is good."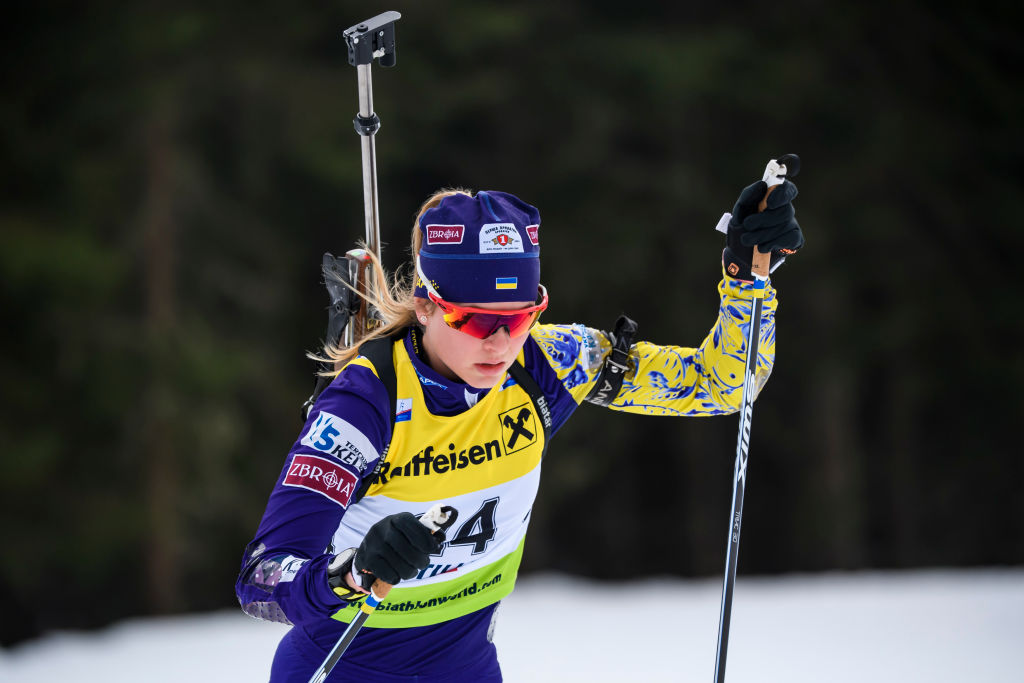 Be that as it may, in the first season it seemed that the transfer was very successful. Anastasia Rasskazova, who was considered the most promising of the trio, could not compete for a long time due to quarantine, but the Russian Biathlon Union did not seem to believe much in Ekaterina Bekh, so she was allowed to compete for Ukraine right away. Oksana Moskalenko also did not serve quarantine, because she did not represent Russia in the international arena.
At her debut junior world championship in 2019, Bech managed to win two gold medals at once – at first she had no equal in the sprint, and then no one could get ahead of Ekaterina in the pursuit. This success allowed her to receive a personal quota for the final World Cup and make her debut at the elite level at the age of 20.
A year later, Ekaterina, having become almost the main biathlon star in the U-21 category, received an invitation to compete in the prestigious Christmas race for juniors, and also won the gold of the European Youth Championship. Many experts predicted a great future for her, but for some reason the athlete stalled.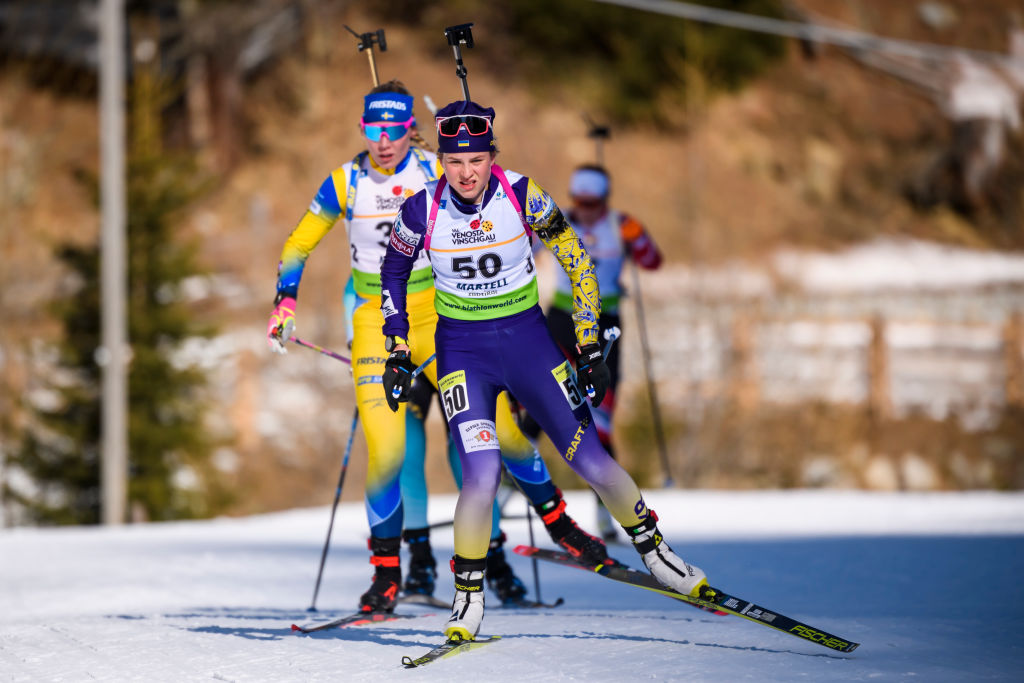 At a time when the Swede Elvira Oeberg, who lost to Bech at the 2019 World Cup, triumphant for Ekaterina, began to stamp medals in extra-class races, the ex-Russian showed very mediocre results in the "second-league" IBU Cup, and did not run above 52 at the World Cup places.
However, in Ukraine they continued to believe in Beh, many fans fell in love with her no less than "their own". The athlete seemed to reciprocate: once she came to the studio of the UA: First TV channel and commented on one of the races together with Sergey Ruzhitsky, saying an opening speech, albeit in "broken", but Ukrainian language.
As for many Ukrainians, February 24 for Beh is the day that divided life into "before" and "after". Ekaterina received a good salary from the Ministry of Sports, and, according to the athletes of the national team, "fat" various additional payments from the federation, which Ukrainians from birth can only dream of. But the main thing is that the two-time world champion among juniors had pretty good prospects in her favorite business.
But she made a fatal mistake. On the second day after the start of the full-scale invasion of the Russian Federation, Brynzak helped Bekh, Moskalenko, Daria Sidorova and Olga Abramova leave for Russia, where they remain to this day. But if Abramova told the truth about the war on social networks, then the rest decided to keep silent.
In Russia, Ekaterina did not worry much about other Ukrainian biathletes, who not only remained in their homeland, but took up machine guns in order to defend their country from the invaders, who pretended to be "fraternal people" for many years. In March, she completed cooking classes in Moscow, which she boasted on social networks. Reactions from already former teammates did not have to wait long.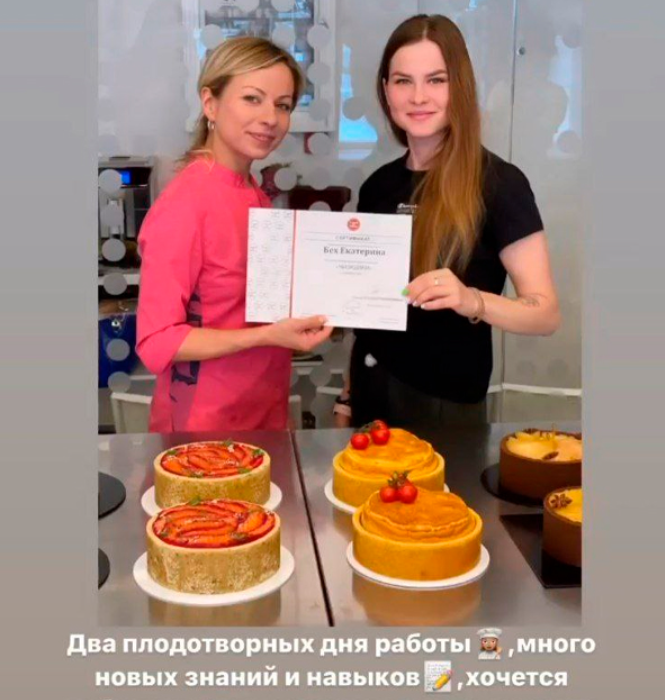 "Appeal to you girls. If you are thinking now to sit quietly in your minks, without posting at least some posts in support of Ukraine, and then come to us and give some explanations, they say, we couldn't and were afraid, then it's better to sit at home. Brynzak, of course, will take you back, but most of the biathlon family is against your presence.




Those who supported during the war, this does not apply. We all see. Some cakes are baked and trained in cooking, while others serve in the barracks," wrote Christina Dmytrenko, the first Youth Winter Olympics champion in the history of Ukraine.
After that, Beh made certain conclusions. Not at all, she did not even think of expressing her position on the war or returning to Ukraine. Ekaterina simply hid her Instagram posts from Ukrainians in order to avoid criticism in the future. Most likely, the athlete planned to sit out, live a normal, quiet life, and then continue her international career, using the "buns" of the Ukrainian passport.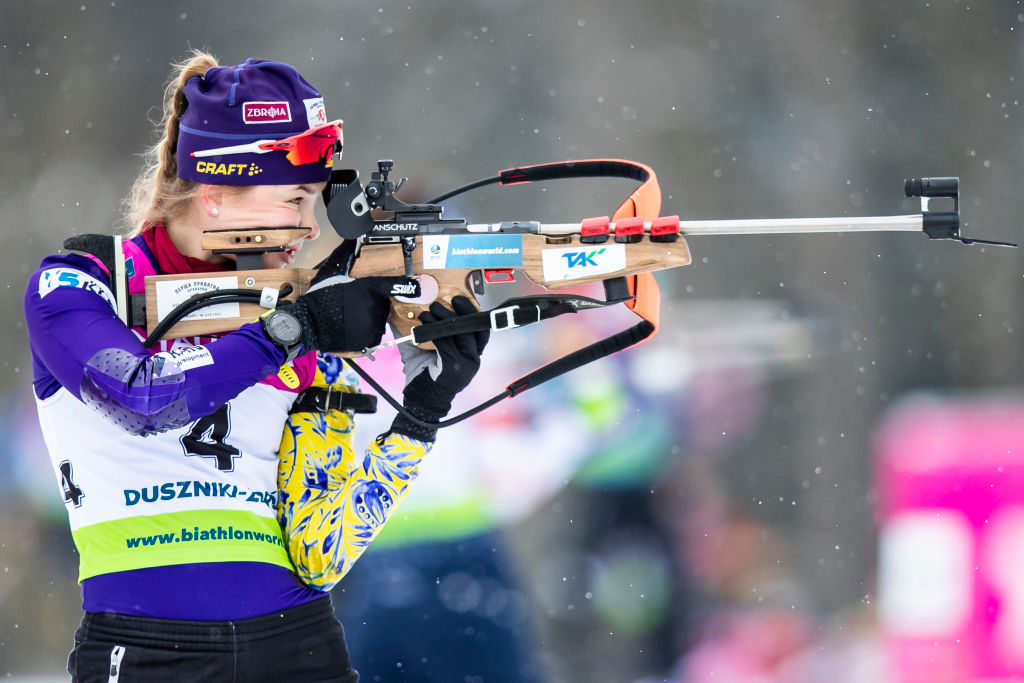 However, it was not possible to sit on two chairs. In April, all biathletes who left for Russia were fired from the Ukrainian team. The official reason is the failure to fulfill the criteria for getting into the national team. At the same time, Anastasia Rasskazova will continue to play for Ukraine, because she did not leave our country in such a difficult period, although it was her Ukrainian roots that had the most doubts.
Judging by reports in the Russian media, Beh intends to return Russian citizenship and continue her sports career. As you know, the Russian biathlon was sent after the cruiser Moskva, so we will hardly ever see it at international competitions. Before moving to the Ukrainian national team, Ekaterina competed at all-Russian competitions for the Khabarovsk team. If she is not considered a traitor there, then for the next 10 years she will be able to run at the championship of the Muhosran region.
Otherwise, Beh will have to earn a living by baking "low-grade" cakes for the rest of his days.