The 32-year-old midfielder on the YouTube channel Vacko Live spoke about why West Ham would not use the option to extend the contract, about finding a new club, and also about how he prepares himself for matches for entering the World Cup.
– West Ham have the option of a one-year contract extension, but the club have announced that they will not use it. Does it affect your psychological state?
– If you put aside the war, and talk only about football and this situation, then for me it was not news. When I signed the contract, I signed for four years with the option for West Ham to extend the agreement for a year. It was clear a year ago that West Ham would not use this option. Because it's a big contract, and I don't play as much time as a player who earns that kind of money needs to play. I'm not happy with my playing time either, I want to play more. Therefore, to be honest, I did not really want to extend the contract. I think that this is not a very favorable agreement for West Ham either. I've been waiting for this for a long time, I was ready for this. By May 21, West Ham have to give me an official answer. Until I received a letter that I can sign a contract with another club.
– The absence of this letter limits the search for a club or is the process ongoing?
It's better to ask my manager. As far as I know, the process is underway, he is looking for a club.
– Are there any ready-made options for continuing a career?
– There is no ready-made solution. Because of the war, there was no time for contracts and opinions about continuing a football career. As far as I know, Vadim Shabliy is doing this – there are three or four clubs with which he communicates. I see no reason to name these clubs, because nothing has been officially signed yet. My business is to be a professional, to train, to be in the best conditions. And, of course, you need to be ready for the matches of the Ukrainian national team. I will make decisions after the matches of the national team, so as not to be distracted at this time. Everyone understands how important these matches will be, so I will sign a contract only after them.
– Are there Dynamo Kyiv among the clubs the agent talks to?
– I will say this: before the war, I seriously thought about returning to Dynamo Kyiv. I am in touch with the president of the club, with the players. This is the most native team for me. Of course, if we talk about the end of my career, then I would like to finish my performances in Kyiv. But as long as I have health and strength, I want to play at a high level. And now no one knows whether we will have a championship at all. In Ukraine, they don't think about football now. I want to go back, but I have a career and there aren't many years left. I want to enjoy football, I want to play. I haven't played that much in recent years. And I missed playing two matches a week.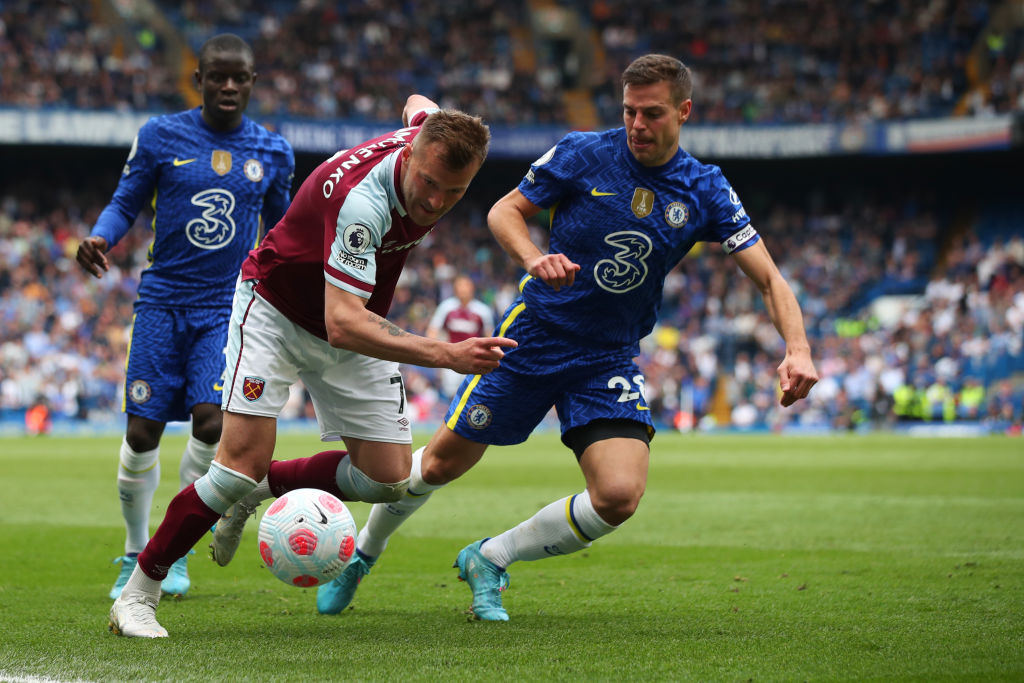 – Now they are writing about the interest of Sevilla …
I don't see the point in commenting now. There are many talks and rumors.
Has Ramon Monchi called yet?
– (Smiles). He probably didn't find my number yet. Until we spoke.
– What will be the most important thing for you when choosing a new club? What factors are the strength of the championship, the opportunity to play in the Champions League, the salary level, the comfort of the city?
"My family and I decide everything together. It makes no difference to us which city we live in. Of course, London is one of the best cities in the world. For us, the most important thing is to have an English school for children. Regarding the league and finances… I won't lie and say that finances don't play any role in football. If there is a team from Saudi Arabia and a team from Spain playing in the Champions League, then I will choose a team that plays in the Champions League. I told the agent, "Bring me an invitation – one, three, or ten – and I'll sit down and make a decision."
– How would you rate your playing form before the matches of the Ukrainian national team? Is your form better now than before Euro 2020 last year?
"It seems to me that she is somewhere on the same level. If you compare the minutes that I played, you get plus or minus the same. I have experience that helped me prepare for the European Championship. Why am I playing for the West Ham youth team? Because I can't be out of the game for two or three weeks. Perhaps the level there is not so high, but you need to play. Physically, I feel fine. I purposefully prepare myself for the matches of the national team. I know my body, I know what I need and how to prepare myself in order to approach these matches as prepared as possible. For me, this is the last chance to play in the World Cup. I understand how important the game is.
– Before Euro 2020, you had no match practice, but you played brilliantly: 2 goals, two assists and the team reached the quarterfinals of the tournament. Now the players of Ukrainian clubs do not have match practice. How might this fact affect?
"Of course he will. In my opinion, we can win through emotions. We know we can bring a little joy to our people. And that's the only way we can win. To be honest with yourself, friendly matches are one thing, and official ones are quite another. If you don't play for half a year, as players of UPL clubs, then you are without a competitive process. Without this, it is difficult to prepare and reach the peak of form.
But we are in a win-win situation: if we lose, everyone understands that we did not prepare well. Some people spent a month in the basements, someone will arrive in a week, someone will spend a month in the national team camp. If we lose, we lose. We have people dying, but we need to play football.
We have one way out: to go out on the field and fight. Give everything you have. The last game of your life. It's about me. I am 32 years old and this will be the last game to qualify for the World Cup.
– Our guys on the front line ask: "Come to the World Cup, give us joy." How much does this affect you, the players of the national team?
– Of course it does. When our fighters wrote to me, I had so many emotions that I was ready to go out on the field right now. Of course, we are asked about it. We have only one way – to go out and give all our strength. When the fans see that we gave everything we have, even if we lose, no one will say a word to us.