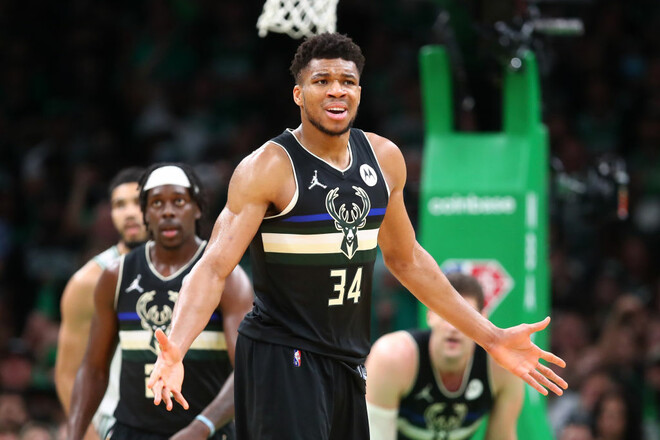 Forward "Milwaukee" Giannis Antetokounmpo became the author of a unique statistical achievement in the 2022 playoffs.
The Greek player became the first player in NBA history to score 200 points, 100 rebounds and 50 assists in a single playoff series.
Milwaukee lost 3-4 to Boston in the second round of the playoffs and resigned as champions. In seven games of the series, Giannis scored 237 points, 103 rebounds and 50 assists.