How to relieve tension, tighten the figure, overcome fears and more? Fitness on a hammock or airstretching, accessible to a person of any level of physical fitness, will help solve all these questions. About this in the material "RBC Sport"
Aerostretching workout

(Photo: https://topstretching.com/)

What is hammock fitness
Aerostretching is fitness in hammocks, which any woman can master. This type appeared as a type of aerial yoga, where classes are held on special hammocks that are suspended from the ceiling. But unlike this type of yoga, airstretching (stretching in the air) is safer and easier to master.
This direction gained popularity in 2007. All exercises are based on canvases, which are suspended 0.5-1 meters above the floor, depending on the level of training of the group. The canvases are fixed on the ceiling and are designed for a load of up to 500 kg, so they can withstand any person.
Training takes place using your own weight. The canvases are wide enough and it is extremely difficult to fall out of them. The main thing is to prepare for the fact that there will be exercises when you need to hang your head down.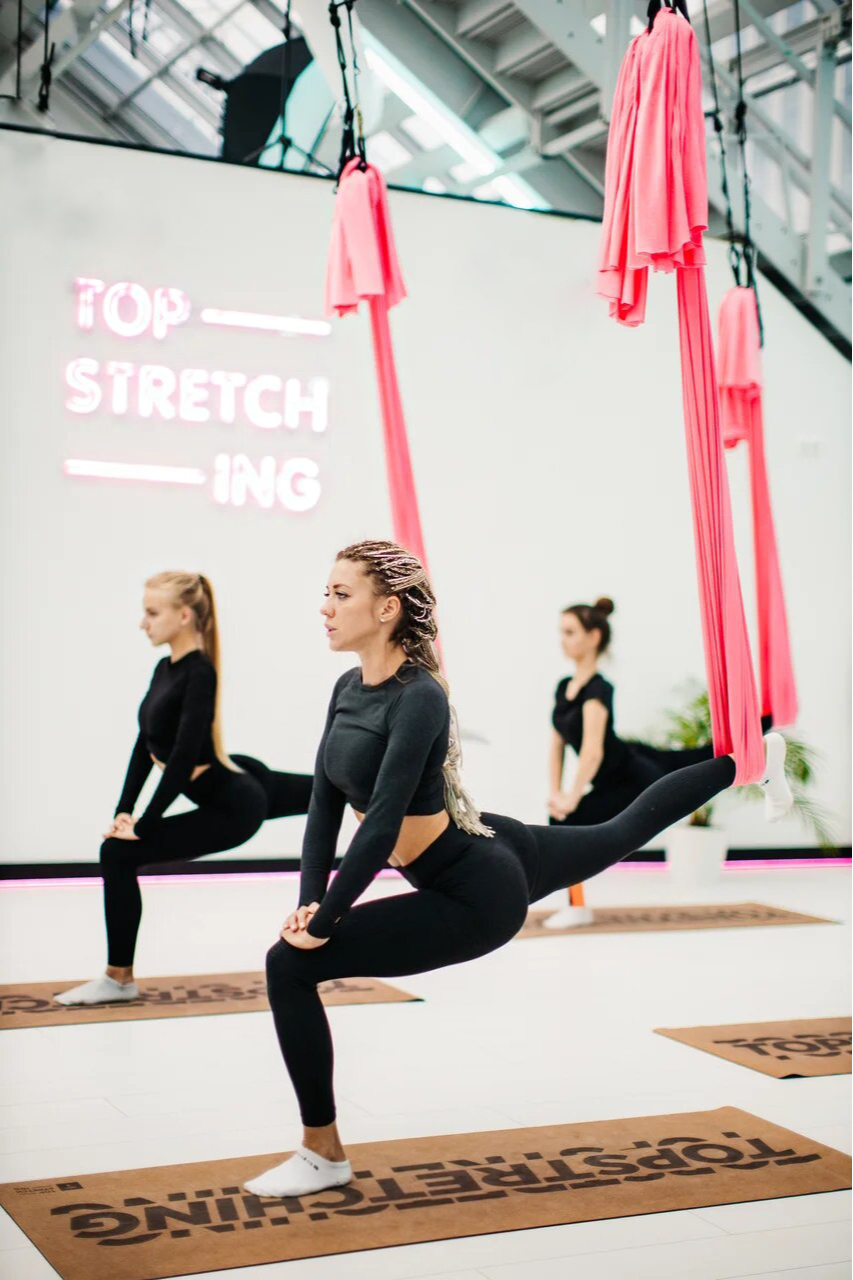 Aerostretching workout

(Photo: https://topstretching.com/)

What is the effectiveness of air stretching for stretching
Aerostretching helps to develop flexibility, strengthen joints, relax muscles, relieve tension and distract from everyday stress. Due to the fact that the exercises are performed in the air, the load on the spine is reduced and the development of coordination of movements is activated. Classes are held in specialized halls of group training.
How to start Pilates and understand its philosophy. Trainers' advice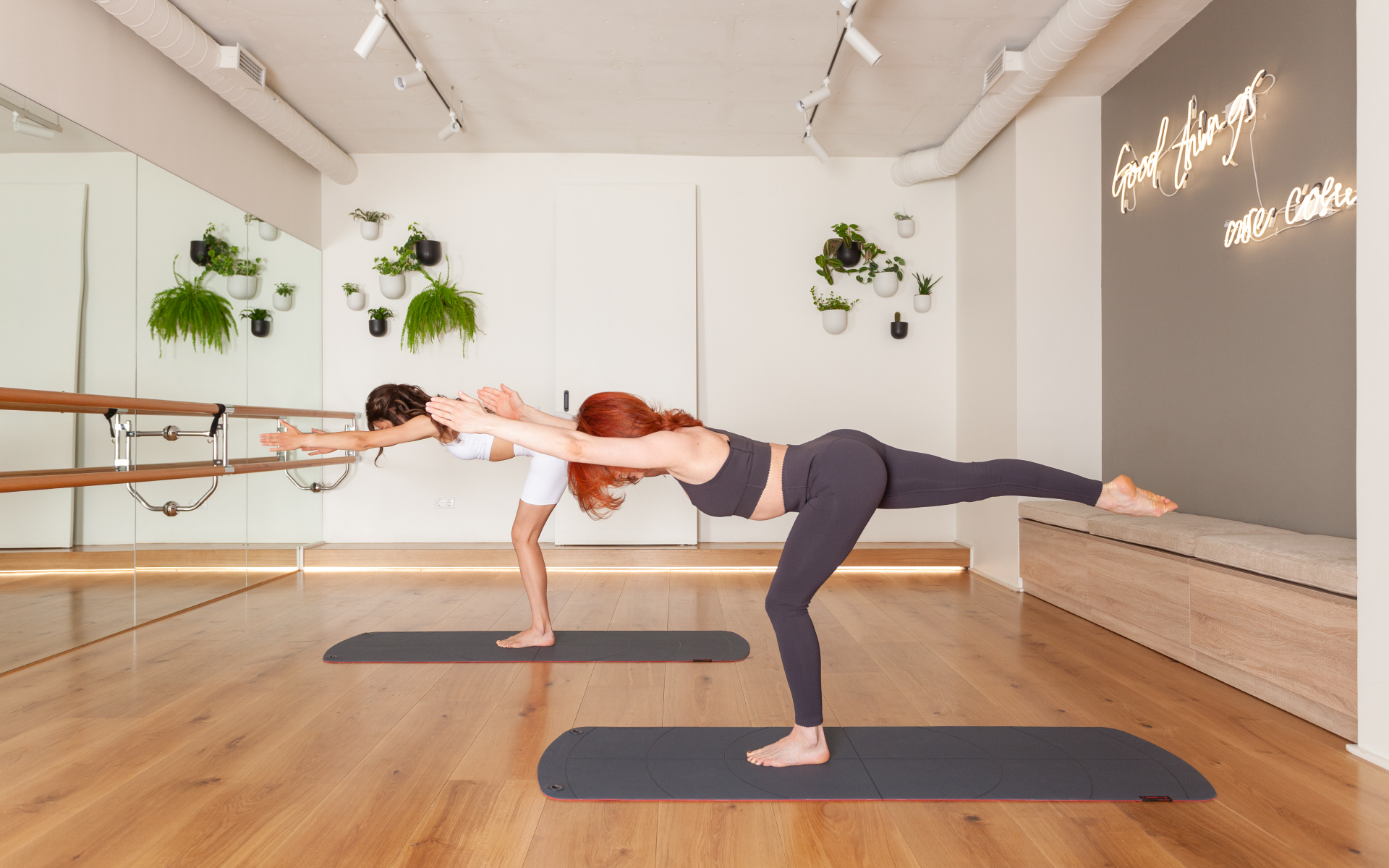 It also stretches the spine, relieving clamps. Regular practice can develop flexibility, which in the future will allow you to perform more complex exercises and elements in the classroom.
Training improves blood flow, since during exercise your body will actively rotate in space, which will positively affect weight loss, because it is the violation of venous blood flow that is one of the growth factors for fat cells.
How to start exercising in hammocks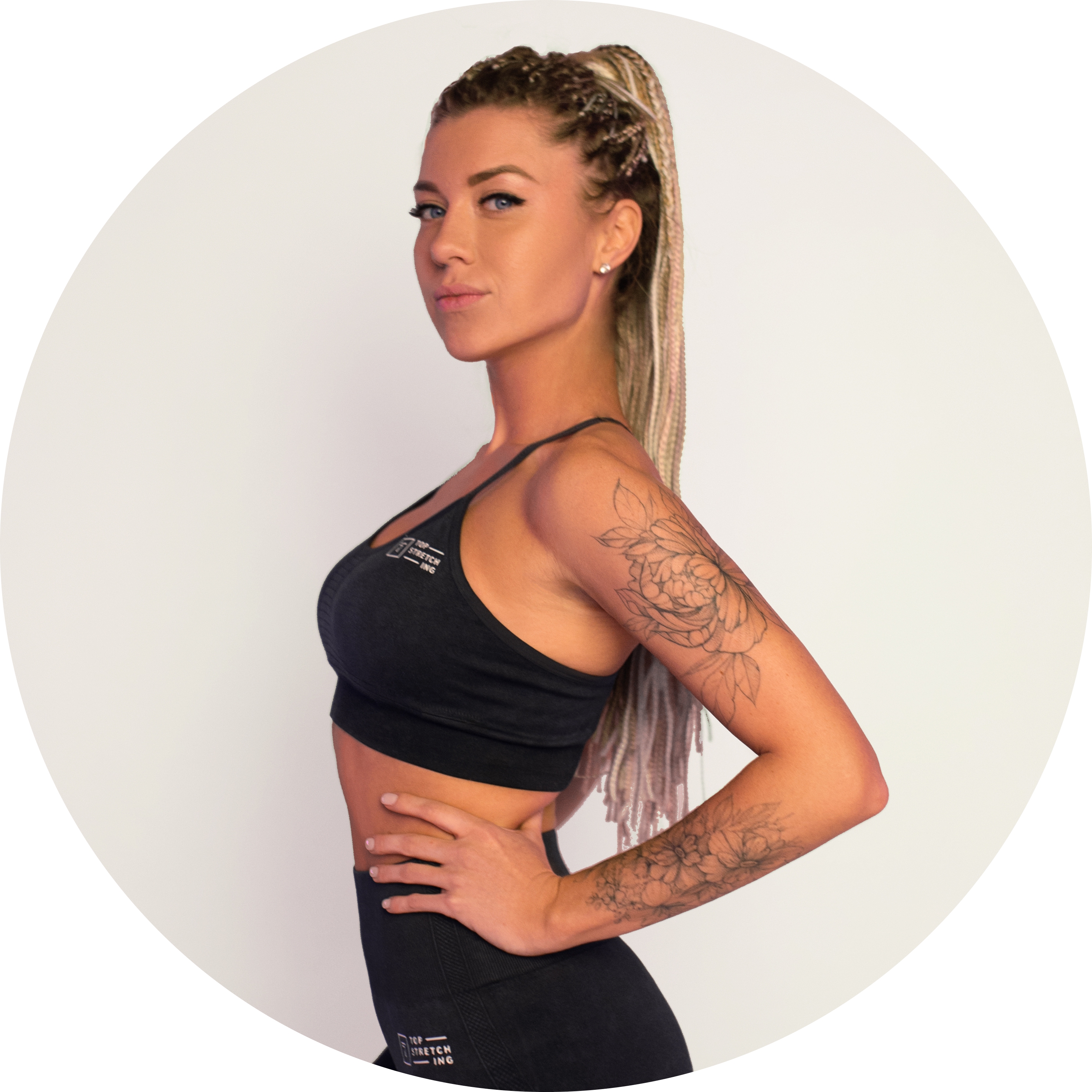 Renata Dianova

(Photo: https://topstretching.com/)

Renata Dianova, head of the Aerostretching direction of the network of topstretching studios.
The hammock workout program isn't just for the physically fit, it's for everyone. The lesson can be easily adapted for a person of any level of physical fitness. There are several levels of training, from beginner to advanced.
Working in a hammock involves exercises related to choreography, stretching, light acrobatics, exercises in a playful way, flipping the torso into the "upside down" position.
One of the main elements of the air stretching program is inverted poses, led by a decompression flip, which improves blood circulation in the brain, strengthens individual parts of the body, and as a result, normalizes sleep, increases concentration, fills the body with strength and energy. This position helps to remove any load from the back. These sensations can be described as "lightness in the back."
And also airstretching is not only about new sensations of your body in space, but also about overcoming fears and reaching new heights for yourself. And for classes, you will need comfortable sportswear: a T-shirt (always with a closed armpit), leggings and socks.