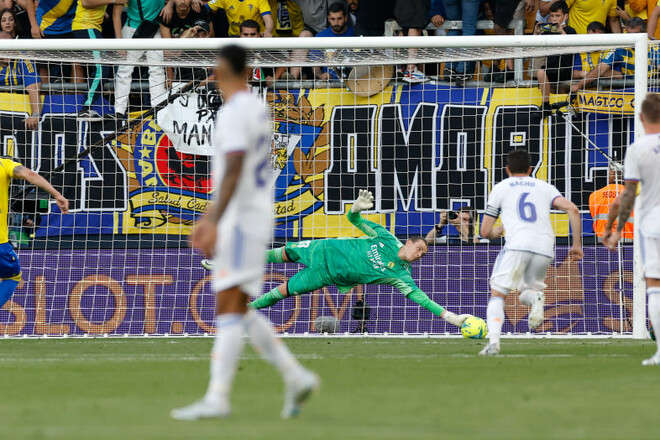 Ukrainian goalkeeper of Real Madrid Andrei Lunin saved a penalty in the match of the 37th round of La Liga with Cadiz (1:1).
Lunin played the entire match and managed to save the Galacticos after a penalty kick from experienced striker Alvaro Negredo.
The Ukrainian, at the age of 23 years and 93 days, became the youngest goalkeeper of the "creamy" who beat off a penalty in La Liga. Statistics have been kept since the 2008/09 season.
Earlier it was reported that Lunin was highly praised and became the best player in the match between Real Madrid and Cadiz.