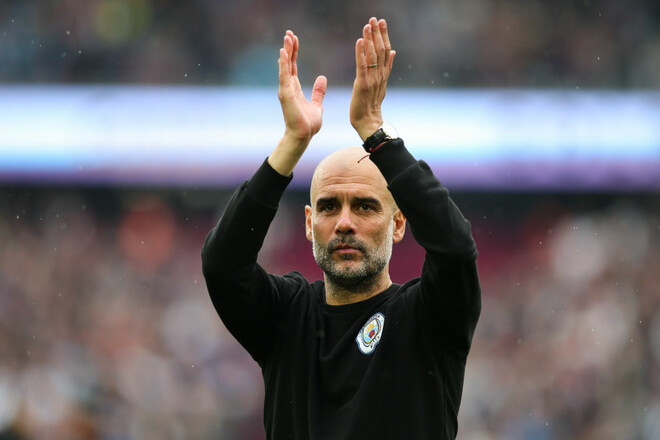 Manchester City head coach Pep Guardiola commented on the draw with West Ham (2:2) in the match of the 37th round of the Premier League, and also shared his expectations from the championship race.
When asked about his wishes for Southampton in the match with the Merseysiders, Guardiola replied: "I would wish them to beat Liverpool 4-0."
The City boss also added: "We have a great opportunity to become champions at home. It's all up to us. We don't have to look at anything but ourselves. We just have to give everything.
I told the players not to get upset today because we showed a really good game," Guardiola said.
Note that Liverpool are 4 points behind City, but have one game in hand for 1 round before the end of the Premier League season.