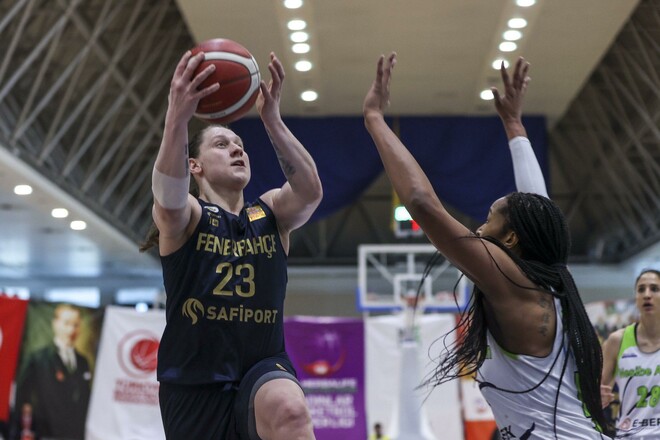 Captain of the Ukrainian women's team Alina Yagupova became the champion of Turkey in the "Fenerbahce".
In the decisive third match of the final series, Fenerbahce beat Mersin 97:71 and won the series 3:0.
According to the Fenerbahce website, before the match, it became known about the death of Yagupova's grandmother, because of which she was not present at the game and the award ceremony.
In the playoffs, Alina played seven games, in which she averaged 14.1 points, made 6.3 rebounds, 5.4 assists in 27 minutes of the court.
For Fenerbahce, this is the 19th championship in history. Alina Yagupova with the Turkish team won the second championship in a row. She also has two championships in Ukraine (2010 and 2014), two in Kazakhstan (2015 and 2016) and one in France (2017).
This year, Yagupova finished third in Euroleague MVP voting.