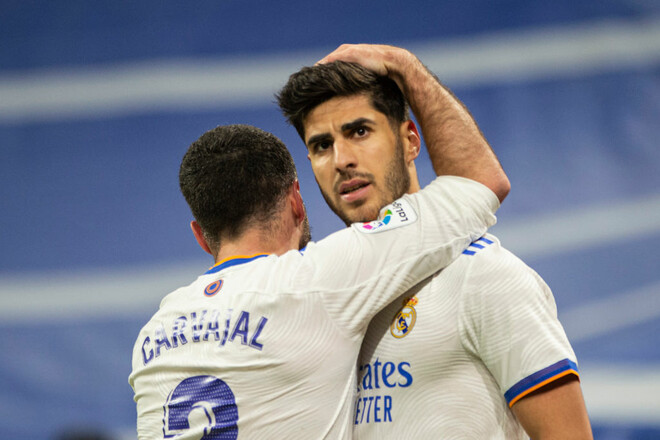 Real Madrid are considering the sale of two players of the main squad – a winger Marco Asensio and flank defender Dani Sebaljos.
According to the Spanish press, the Madrid club is ready to extend the contracts of both players and has already made proposals.
Their current contracts run until the summer of 2023.
At the same time, the club informed the players that if they refused to renew their agreements, Real Madrid would sell both players in the upcoming transfer window.
Asensio, 26, has made 41 appearances for Real Madrid in all competitions this season, scoring 12 goals and providing 2 assists, while 30-year-old Carvajal has made 34 appearances, scoring 1 goal and making 3 assists.
Earlier it was reported that Real Madrid will sign an experienced goalkeeper and is ready to let Lunin go.