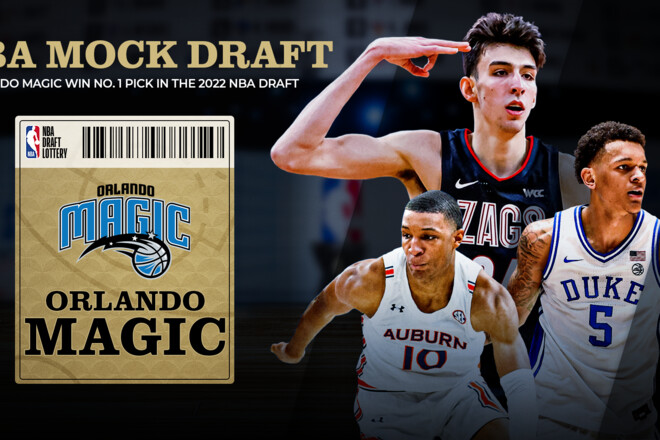 On the night of May 18, the NBA draft lottery took place. Orlando Magic got the first pick, Oklahoma got the second pick, and Houston got the third pick.
Orlando received the first pick in the draft for the fourth time in history, only Cleveland had more. The last time the Magic selected center Dwight Howard was in the 2004 draft.
This year's top prospects are Gonzaga center Chet Holmgren, Duke forward Paolo Bunker and Auburn's Jabari Smith.
The 2022 NBA draft will take place on June 23rd.
Lottery results:
1. "Orlando"
2. "Oklahoma"
3. Houston
4. "Sacramento"
5. Detroit
6. Indiana
7. Portland
8. New Orleans (from the Lakers)
9. San Antonio
10. "Washington"
11. New York
12. Oklahoma (from Clippers)
13. "Charlotte"
14. "Cleveland"