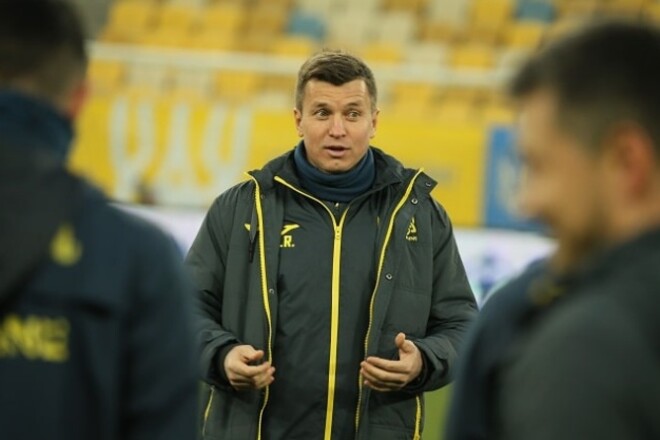 The coach of the youth team of Ukraine Ruslan Rotan spoke about the preparations for the continuation of the selection of Euro 2023. The team will work in Turkey.
From June 1 to June 12, Ukraine U-21 will play four qualifying matches against the Faroe Islands, North Macedonia, France and Armenia.
– First of all, I want to express my gratitude to the Armed Forces of Ukraine for the fact that they repel the invasion of Russian invaders and give us the opportunity to continue on our way to the European Youth Championship. We are all proud of our warriors and will follow their example when entering the football field.
We are also grateful to the leaders of the UAF and UEFA, who at this difficult time made sure that the youth team of Ukraine prepared as best as possible for the four decisive matches. At first, we planned to gather on May 15 in Chisinau, at the base of the national team of Moldova, but after turbulent times also came in the neighboring country, our leadership promptly transferred the camp to Turkey. They gathered in Istanbul on May 17.
Preparation will last until the 30th. We expressed our desire to play two sparring matches, the search for opponents continues. It is very good that many of our players have played charity matches for Dynamo and Shakhtar over the past month. I think such qualified specialists as Mircea Lucescu and Roberto De Zerbi properly prepared the players physically. We were in constant contact with representatives of these teams.
Unfortunately, due to injuries, we lost two players – Vladimir Brazhko and Alexander Nazarenko. 21 players participated in the first training session. Four more legionnaires will arrive at the end of the season. We will work at the base of the Turkish national team, where there are excellent conditions for training.