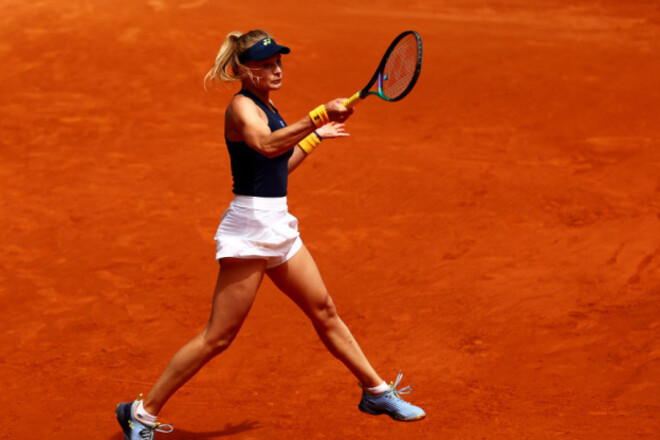 Ukrainian tennis player Dayana Yastremska is preparing for performances at Roland Garros, where she can meet rivals from Russia and Belarus.
"I will play at Roland Garros, the tournament starts on May 22. Now it is already much easier to play compared to when we just left Ukraine and there was a tournament in Lyon. I was very well received there, I did not expect such support. It was very hard to play back then. Over time, you start to get used to it and, being on the court, you already focus more on the game than on what is happening in the country. Behind the court you constantly read the news, you constantly worry. You fall asleep with thoughts of peace, and wake up with a terrible reality. And that's what happens every day."
"It seems to me that now all Ukrainian players and ordinary people are waiting for Russian and Belarusian tennis players to speak out, that they will declare that they are against the war in Ukraine and show their opinion. It will be right. You are either for or against. If you want to support Ukraine, talk about it. Otherwise, where is the justice then? How should I go on the court and play against Russians or Belarusians. How should we feel, what should we think? This is a complete provocation. Where is the support then, to us, Ukrainian players? What is happening in Ukraine is a complete genocide."
"What will I say if I see a Russian player? I'll just pass by. Because in this case, it is the Russian players who should come up to us and say that they are sorry, that they are against this war and they sympathize with the Ukrainians. People in Ukraine are suffering, and they see it perfectly. They should support us," Yastremska said in an interview with BFM TV.